Supreme Court to Hear Arguments Next Week on Muslim Inmate's Right to Grow a Beard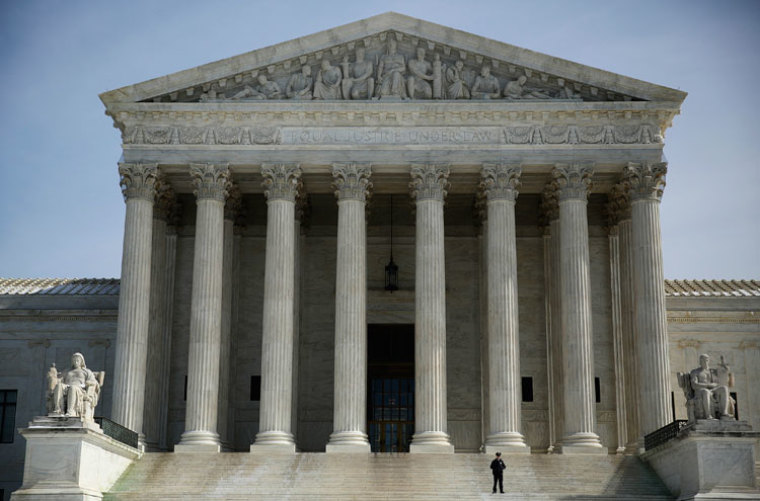 The U.S. Supreme Court will soon hear arguments as to whether Arkansas inmate Gregory Holt, who's also known as Abdul Maalik Muhammad, has the right to grow a beard in keeping with his religious beliefs.
Holt petitioned the Supreme Court to allow him to grow an inch-long beard in accordance with his religious obligations, even though Arkansas correctional rules do not allow for such grooming.
For his appeal to the Supreme Court, Holt is being represented by multiple groups, including the Washington, D.C.-based Becket Fund for Religious Liberty.
"Mr. Holt represented himself when he first filed a request for a stay at the Supreme Court. After the Supreme Court granted the stay, we reached out to Mr. Holt and put him in touch with professor Doug Laycock at the University of Virginia Law School," Hannah Smith, senior counsel with The Becket Fund, told The Christian Post.
"When the Supreme Court granted cert in the case, we offered to serve as co-counsel with professor Laycock and he agreed, likely because of our good experience working together on the Hosanna-Tabor case."
The Becket Fund has won cases at the Supreme Court level regarding religious freedom, including the aforementioned Hosanna-Tabor case, in which the Court ruled unanimously that a Lutheran school could fire an employee based in their religiously-motivated standards and did not have to adhere to employment discrimination laws.
Last year, Holt filed a legal complaint against the Arkansas Department of Correction, arguing that their grooming policy against beards violated his fundamentalist Muslim beliefs.
Holt cited the Religious Land Use and Institutionalized Persons Act when challenging the ADC rules, which allowed for only well-trimmed mustaches or quarter inch beards for diagnosed dermatological issues.
The ADC has argued that their facial hair regulations are for security reasons, as extensive facial hair can be used to hide objects like weapons or contraband, as well as be used to help an inmate by allowing for dramatic change in physical appearance.
Holt's lawsuit has garnered support from a diverse coalition of groups, even those that usually find themselves on opposite sides of religious freedom court cases and the culture wars.
Those filing amicus briefs on behalf of Holt include the Alliance Defending Freedom, Americans United for Separation of Church and State, the International Mission Board of the Southern Baptist Convention, the Anti-Defamation League, and the Muslim Public Affairs Council.
Elizabeth Wydra, chief counsel at the Constitutional Accountability Center, a progressive legal think tank, said in a statement that she did not believe the ADC has "met its burden" for barring Holt from growing the beard.
"It's all about whether or not there is a compelling government interest that's being put forth in the least restrictive way possible," said Wydra.
"And here, maybe Arkansas hasn't met its burden for saying it can limit a person's ability to grow a beard when his religion compels him to do so."