Supreme Court's Abortifacient Case and the Value of Lost Things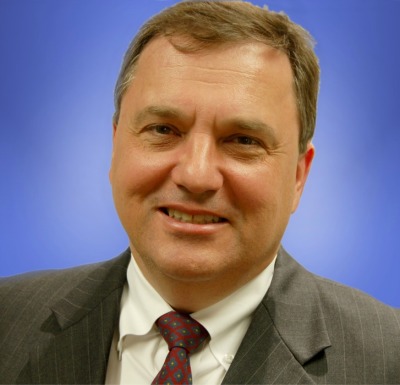 Correction Appended
Things get lost. Car keys, pens, gerbils that scamper from their cages. But there's lost and then there's lost.
James Meyers Jr. of Concord, North Carolina, was arrested on Tuesday for "failing to return a movie he had rented back in 2002." Incredibly, Meyers is scheduled for a court hearing on the long-lost video next month.
According to the Associated Press, "A library book overdue by nearly 50 years has been returned to a university library in southwest Ohio. The University of Dayton says a former student who borrowed The History of the Crusades in 1967 has sent it back with an apology for the late return."
Then there's "the yellowed, wrinkled envelope … postmarked July 15, 1945, at the Gary Post Office with a 6-cent airmail stamp. It's addressed to U.S. Army Pvt. Ben Doxtater, who was serving in Europe during World War II at that time. It's penned by his wife, Mildred, who wrote her husband from their Gary home. It never reached him. It's still unopened." The story has a happy ending: Ben made it home from the war and the Doxtaters had a long and happy life; they raised their six children in the Gary, Indiana area.
These stories speak to the value we place on certain things. A man getting arrested for losing a video tape 14 years ago is comical and absurd, although for the man involved no doubt more stress than he would like. An overdue library book, returned after decades, speaks to the enduring nature of an honorable conscience. And the World War II letter, finally delivered to the family of the deceased writer and her husband, touches our hearts as it speaks to the fact that love transcends time and even life itself.
There is nothing more valuable in this world that those of us who bear the "image and likeness of God" (Genesis 1:26). Our value is so great that the Son of God took the punishment we deserve on the cross, and rose to life on the third day so that, through Him, we can know the One in Whose image we were created.
Every day, about 3,000 unborn persons, little image-bearers of their Creator, are aborted in our country. Most of the readers of this publication know this. But the fact that this statistic is widely distributed makes its gravity no less horrifying.
The sanctity of life remains one of the most critical issues of our time. Just last week, the Supreme Court heard oral arguments in Zubik v. Burwell, a case about whether the federal government can coerce "religious non-profits … to violate their faith-based principles by providing contraception, sterilization, and drugs and devices that can kill an embryo."
Family Research Council has taken an active role in this case, filing (with our friends at the U.S. Conference of Catholic Bishops) an amicus brief and sending two of our top legal experts, attorneys Cathy Ruse and Travis Weber, into the nation's highest Courtroom to observe first-hand what the arguments were and how the justices appeared to be leaning.
We don't know the outcome of the Zubik case or of pro-life legislation or regulations any more than we can predict whether we're going to lose a sock in the laundry or, perhaps, a video, a library book, or a letter to a loved one. But we know One Who does — a Savior Whose love for the world put Him on a cross, but Whose victory over sin resulted in the eternal conquest of death.
For His sake, and the sake of those He shapes in the womb and all of our fellow image-bearers of the Most High, let's never concede that the pro-life battle is lost. After all, like the Prodigal son, we know that what is lost can be found, and what is dead can come back to life.
That's true of seemingly lost battles for life. For dead-letters in obscure post offices. And for Jesus of Nazareth, the Lamb of God, the Lord of the universe, the Friend of sinners, the One Who sticks closer than a brother.
Correction, March 29, 2016.
A March 29, 2016 op-ed incorrectly stated that FRC wrote and amicus brief with American Center for Law and Justice. The brief was co-authored with the U.S. Conference of Catholic Bishops.
Rob Schwarzwalder, Senior Vice-President of the Family Research Council, was a presidential appointee in the George W. Bush administration chief-of-staff for two Members of Congress. He is a longtime member of the Evangelical Theological Society."