Syrian Girls Sexually Exploited at Turkish Refugee Camps by Muslim Men Buying 'Cheap Sex Slaves'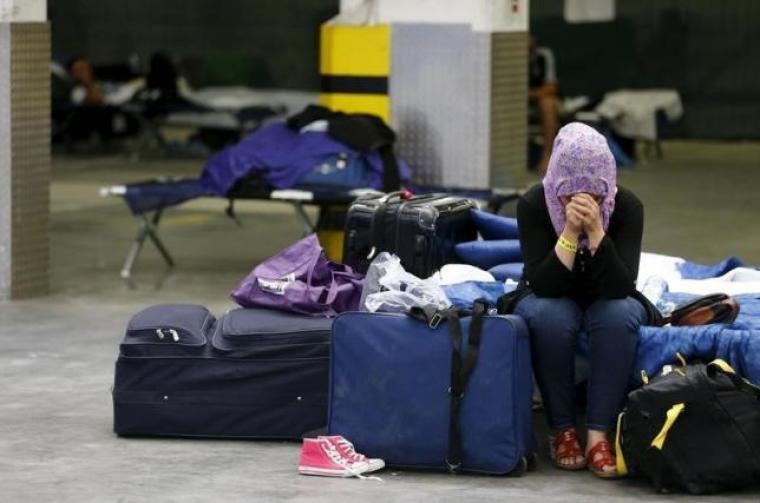 The Gatestone Institute, a think tank based in New York, has published a report claiming that Syrian women and girls are being trafficked at refugee camps in Turkey, where they are sometimes sold to wealthy Muslim men from other nations as sex slaves.
"Although the desperate victims are their Muslim sisters and brothers, wealthy Arab states do not take in refugees. The people in this area know too well that asylum seekers would bring with them problems, both social and economic," Gatestone said in a report, published Sunday.
"For many Muslim men such as wealthy, aging Saudis, it is easier to buy Syrian children from Turkey, Syria or Jordan as cheap sex slaves."
The think tank compiled several other reports revealing that many of the women and girls coming from Syria to Turkey's refugee camps, looking for eventual passage into Europe, are being forced into marriages, and are facing things such as polygamy, sexual harassment, human trafficking, prostitution, and rape.
The report noted the dangers are present not only at the Turkish camps, but everywhere the Syrian refugees are setting in, with young girls between the ages of 15 and 20 being prostituted the most.
"Women who have crossed the border illegally and arrive with no passport are at high risk of being kidnapped and sold as prostitutes or sex slaves. Criminal gangs bring refugees to towns along the border or into the local bus terminals where 'refugee smuggling' has become a major source of income," the report added.
What is more, some Syrian parents are tricked into sending their daughters to what they believe is a better life in Turkey for somewhere between $700-$1,700, but as Abdulhalim Yilmaz, head of Mazlumder's Refugee Commission pointed out, often times the girls are trafficked into polygamous marriages by Turkish men.
"Some men in Turkey take second or third Syrian wives without even officially registering them. These girls therefore have no legal status in Turkey. Economic deprivation is a major factor in this suffering, but it is also a religious and cultural phenomenon, as early marriage is allowed in the religion," Yilmaz said.
The European Union has meanwhile reached a deal with Turkey where the Muslim majority nation will take back some of the refugees from Greece in exchange for the EU taking refugees out of Turkey and resettling them elsewhere.
Al Jazeera reported on Monday that the deal has already started being implemented, with over 200 people placed on boats by Greek police and sent back to Turkey.
Some human rights groups, such as Amnesty International, have criticized the deal, however, warning that it will lead to further human rights abuses.
"This is the first day of a very difficult time for refugee rights," Giorgos Kosmopoulos, head of Amnesty International in Greece, told The Associated Press.
"Despite the serious legal gaps and lack of adequate protection in Turkey, the EU is forging ahead with a dangerous deal. Turkey is not a safe third country for refugees. The EU and Greek authorities know this and have no excuse," he added.