Syrian Refugee Crisis Is Opportunity to Spread the Good News
International Day for the Unreached, Pentecost Sunday, May 15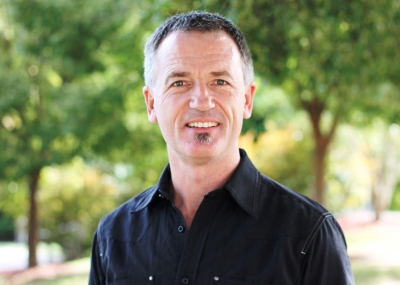 The Syrian refugee crisis represents the largest migration of people since the Second World War.
Although it is certainly one of the worst humanitarian catastrophes in our generation, it has resulted in increased activity for refugee relief organizations worldwide. As more countries accept refugees, relief efforts continue to expand and resources continue to wane. The crisis is not going away any time soon.
There's no silver bullet for providing relief for refugees of war and natural disasters. Each case requires its own unique set of efforts. And even with the noblest efforts, they can't perfectly satisfy the needs of everyone affected. However, it is our job as image bearers of God to step in and show His goodness.
Standard relief efforts typically include providing basic supplies (toiletries, etc.), shelter, access to clean water and medical assistance. A larger refugee relief organization can provide in all these ways, but organizations typically focus on one or two of these support methods.
For instance, Doctors Without Borders provides direct medical care in hospitals and health centers. They are doing this exact thing in Syria in response to the refugee crisis. World Food Programme has focused on providing food to Syrian refugees in Syria, Lebanon, Jordan, Egypt, Turkey and other countries.
We give thanks to God for using each of the refugee relief organizations as His means for showing grace and mercy to the Syrian refugees, regardless of their beliefs (the majority being Muslim).
As those who have been made in the image of God and are followers of Jesus, we seek to live out our life as a clear reflection of His glory and goodness, no matter where we are. In these dark days, in the most tragic of circumstances, that light shines even more brightly. It is our "good deeds" of care and compassion that brighten up the refugee's life — and they take notice.
With James 2:14-17 in mind, we live out a "faith that works." It works in such a way that those in need have their needs met, otherwise our faith is dead and useless.
Taking care of these physical needs reflects God's glory and goodness. It is a noble task in and of itself. The love, care and compassion these refugees receive from the followers of Jesus makes a deep impact. It often causes them to ask us about the reason for the hope that lies within us — and we get to share it with them.
Living out the good news of Jesus through our deeds most often leads to an opportunity to share the Good News with our words. It certainly seems to work that way in this crisis. You see, the glory and goodness of God are incredibly attractive. The light of Jesus is very bright. It will draw people in.
While the Syrian crisis is a vivid example of the need to bring the hope of the gospel to a hurting world, the fact remains that an estimated 2.8 billion people worldwide have never heard this Good News — ever. And they live in a place where they are unlikely to hear it in their lifetime. That is why five outreach organizations — including Reach Beyond, Bibles For The World, Missio Nexus, Operation Mobilization and The Seed Company — have joined efforts to create the International Day for the Unreached.
On May 15, Pentecost Sunday, individuals, churches and other Christian groups are encouraged to participate in prayer and service, to follow Christ's admonition to spread his message to all peoples.
This scattering of people from Syria, Iraq and Afghanistan presents both an incredible challenge and opportunity for us as followers of Jesus. It is our chance to respond with love and compassion as we bring light and life to the refugees.
This task is huge and unfinished. Yet this work belongs to every Jesus follower. Let's start by getting the word out through the International Day for the Unreached on May 15.
To find out how you can participate, please go to www.dayfortheunreached.org, or follow us on Facebook.
Won't you join us?
Andrew Scott is president of Operation Mobilization USA (omusa.org).