Talia Joy Castellano Has Bucket List Fulfilled by Fans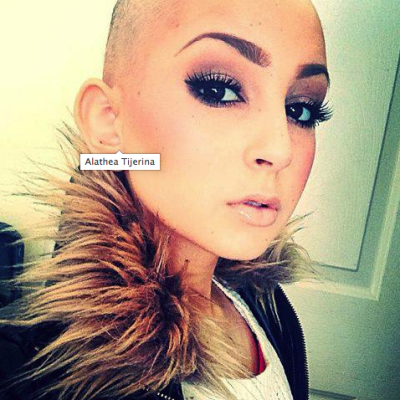 YouTube star Talia Joy Castellano died Tuesday, leaving behind a legacy of courage and hope for her thousands of fans who watched her battle with cancer. Now the fans are giving back by fulfilling her bucket list wishes.
The 13-year-old fought leukemia and neuroblastoma for six years, during which time she provided YouTubers with insights to her disease and gave them beauty tutorials and tips through encouraging and inspiring videos.
Shortly before her death, Talia posted 74 items of a bucket list to her Facebook page, Angels for Talia.
Talia's family is running the Facebook page and has been posting hundreds of photos of people from all over the world completing items on the girl's bucket list using the hashtag #taliasbucketlist.
To view the bucket list click here.
The Facebook page has over 526,000 likes with over 600,000 people currently talking about it on Facebook alone, and has more than 845,000 YouTube subscribers.
Today the family posted a message speaking about today being Talia's burial.
"Today will be a very hard day for family and friends as we say good bye to Talia's physical form. Please send your love, thoughts and prayers to Talia's family and friends left behind. Although the service is private, we will certainly feel all of what you send to us and need every bit. Please, share a moment of silence this morning and send thoughts and prayers of love, strength, courage and healing for broken hearts. Thank you!"
Talia appeared on the Ellen DeGeneres show almost a year ago, and was brought on a couple of other times to update the audience about her health and provide makeup tips.
"It's a sad day at The Ellen DeGeneres show," a post on the show's Facebook page said on Tuesday. "This morning, we lost a friend. Talia Joy Castellano was an inspiring young makeup artist with a lot of talent and a lot of heart. She inspired everyone at the show, and many, many more. Our hearts are with her family. We love you, Talia."
In 2012 she became an honorary CoverGirl and Ellen also sent her to the iHeartRadio music festival as a correspondent.