Tamela Mann Declares God Has Something Greater After She and Husband Got Robbed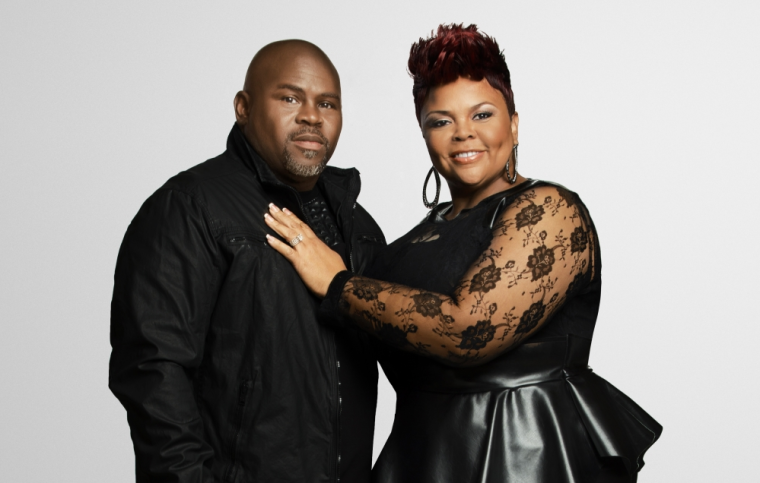 Reality television stars David and Tamela Mann's home was robbed earlier this week.
Known for their hit show "Meet the Browns" and Tamela's booming gospel career, the couple was robbed while dining at a Red Lobster in Camp Creek near Atlanta, Georgia. Despite being heartbroken over the ordeal, they maintain that God will provide and are praying for the thieves.
In a lengthy Facebook video post, the comedic duo explained in detail what happened to them. They hope that someone watching the video could help them find the culprits and also they want their fans and supporters to stay in prayer in this troubled world.
David shared that his new backpack containing his brand new computer was stolen, along with a large bag of jewelry that belonged to Tamela, the couple's IDs, credit cards, passports, social security cards, medicine, valuables and more.
As they walked into the Red Lobster to be seated, a woman ran into the restaurant and told them that someone was in the parking lot stealing their belongings from their car. David explained that he ran to the parking lot and saw the three men as they slipped into their runaway vehicle. He got so close to them that he even punched the car window.
"It's nothing but the grace of God because I was going to step in front of the car," David shared.
The three thieves got away in a black 4-door Kia with black-tinted windows, and one of the three men lost an Adidas shoe as he ran away. The shoe is now in police custody.
"Please just bring us back our ID," the Manns pleaded as they encouraged anyone with any information to contact them. The couple said their belongings and most their stuff has photos of them on it so it would not be hard to identify.
"I feel so violated, for somebody to take your stuff that you work hard for, for somebody to take your stuff it is such a horrible feeling," Tamela emotionally said. "We work hard for that, that's not fair, we put in time and work for our stuff. For somebody to just come and take your stuff after you done worked for it, that's horrible! I mean my feelings is crushed and I suggested to go to that place, so I feel even more horrible."
David, seemingly a bit less emotional, said he had no idea what to do since they have to travel in a few days and they have no identification.
"I really feel like crying, but I'm like, 'Lord I know you have something great in store for me.' I heard my own song, 'God Provides' and I almost cried because I know God is going to provide," Tamela continued.
The Texas-born singer happened to hear her new single being played on the radio for the first time after going through this experience and was greatly encouraged by her own words.
She went on to say, "I want the Lord to get them. Sic them Holy Ghost."
David chimed in, " I want the Lord to save them and convict their heart so they can come back and say, 'You know what, I can't even do anything with this and they dump it back off where they got it."
Although greatly troubled by their experience, the Manns posted the video about what happened to them to show others that they too, even after almost 30 years of marriage and very successful careers, go through troubles.
"Thank you for hurting with us and praying for us, and we're praying for ya too that the Lord just cover us all because people are just evil and doing all kind of crazy stuff for no reason. We do have to stay in prayer. It's just terrible that we're living in a time that we need God for every moment," Tamela concluded.