Tamra Barney Wedding: Vicki Gunvalson, Heather Dubrow Bridesmaids, Not Gretchen Rossi (PHOTO)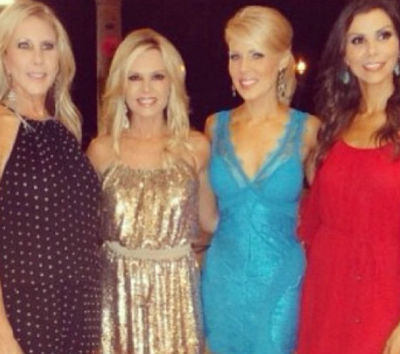 "Real Housewives of Orange County" star Tamra Barney married her partner Eddie Judge on June 15 and new details suggest that there may have been an unexpected shift in friendship dynamics on the hit reality TV show.
TO SEE PHOTOS OF TAMRA BARNEY'S WEDDING CLICK HERE
The couple, who dated for three years, tied the knot before family and friends at St. Regis Monarch Beach in Dana Point, California on Saturday. Barney, 45, wore a strapless, pale pink custom-made Mark Zunino wedding gown and Judge, 40, opted for a traditional black and white tuxedo complete with a white tie.
"I am so lucky to be sharing my life with Eddie," the reality star told Us magazine. "I have never been so in love! This is the beginning of the best part of my life."
Despite the recurring drama that has been prevalent throughout season eight of the Bravo TV show, every one of Barney's co-stars was present for the lavish ceremony. In a surprising twist, season seven addition, Heather Dubrow, and veteran "Housewife," Vicki Gunvalson, were allegedly the only cast members asked by Barney to be bridesmaids.
"At the end of the day, Tamra and Vicki have been through too much to let petty fighting get in the way of their friendship," an alleged friend of Barney and Gunvalson told Wetpaint Entertainment.
"When it came to her wedding, Tamra didn't just want Vicki in the crowd, she wanted her by her side," the source continued.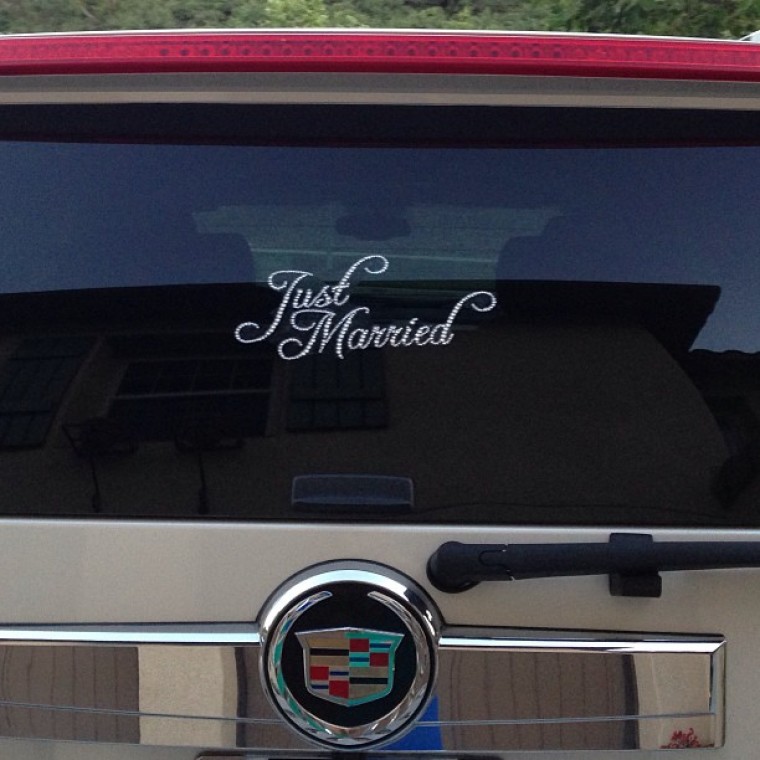 Alexis Bellino, Lydia Mclaughlin and Gretchen Rossi were all photographed at Barney's wedding ceremony. Gunvalson's on-and-off boyfriend, Brooks Ayers, has been at the root of most of the mother-of-two's issues with Barney, however he was also invited to attend the big day.
"Let's just say Tamra was feeling generous," the source explained. "If he makes Vicki happy, then Tamra was fine having him there. Not thrilled, but fine."
Rossi, 34, established a close bond with Barney in recent years and although the reality star hosted the newlywed's bachelorette party in Mexico, she was not asked to be a part of the bridal party. The pair reportedly have a falling out as the season comes to an end.
"Let's just say she wasn't surprised. Before the season's over, there's going to be a lot of tension between Tamra and Gretchen," the source revealed.
"Off-screen, they're definitely not as close. Which is why, when it came to bridesmaids, Gretchen just didn't make the cut," the source added.
Barney's wedding, which marked the mother-of-four's third, will be featured in her very own spinoff show "Tamra's OC Wedding," which premieres Monday, September 2 on the Bravo TV network.
Tamra Barney and Eddie Judge at the 2012 LA Film Festival