Is Hollywood Ignoring Christians?
Megachurch pastor of The Potter's House in Dallas and producer of the recent hit "Heaven Is for Real" T. D. Jakes urged Hollywood to create more films that reflected his own experiences in an editorial for Variety.
"As both an African-American and a person of faith, I have watched with great consternation while the missing reflection of the world in which I live in was previously being poorly served," wrote Jakes in an article released on Wednesday.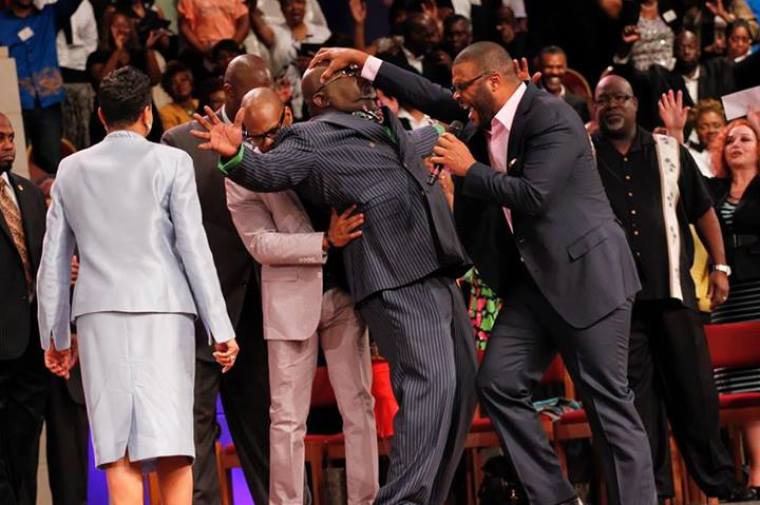 Jakes, who has a close relationship with Christian film executive Tyler Perry, (who also donated $1 million to his church in 2013,) praised Hollywood for "the new-found proliferation of products that serve the burgeoning faith and family film market," but added that he remained "appalled that this sector is still being discussed from a niche-market perspective."
Jakes expressed frustration that although the U.S. was overwhelmingly Christian, the majority of its movies and television shows did not attempt to cater to this demographic.
"Does Hollywood have the instinct to communicate to an audience base whose views are often more conservative than its own?" he queried. "Is the system willing to accept the tutelage of those who understand how to penetrate this inescapable base of young families who are in constant pursuit of entertainment that is engaging, crafted with the excellence that only an adequate budget can afford?"
For Jakes, the answer to this question began in the "development stage of production," and Hollywood must be "aware of the sensitivities of this population."
"Hollywood may have to override its own skepticism in order to reflect faith on film, and recognize that it needs to 'go green' at the box office by partnering with those who have an instinct to increase the diversity of entertainment options for a previously underserved and poorly served consumer market," he wrote.
2014 has been a breakout year for faith-based movies. Currently, according to Box Office Mojo, "Noah," "God's Not Dead," "Heaven Is for Real," and "Son of God" all sit in the top 20 of highest grossest movies of the year. This fall, "The Song" and "Exodus: God and Kings" will also be released in theaters.
Jakes' "Heaven Is for Real" has grossed $88 million since its April release.
Results from a recent poll suggest that while nearly 50 percent of American Christians favorably view Hollywood, more than 40 percent believe that the major studios do not accurately represent their faith on screen.
According to respondents from a Christian News Service/Nicaea Movie poll conducted by American Insights, 49 percent of Christians view Hollywood positively, while 32 percent do not. The poll also revealed that Catholics are more likely to view Hollywood warmly, with 57 percent approving of it, compared to only 40 percent of Protestants.