Tea Party, Conservatives Protest Common Core as Federal Overreach, Threat to Homeschoolers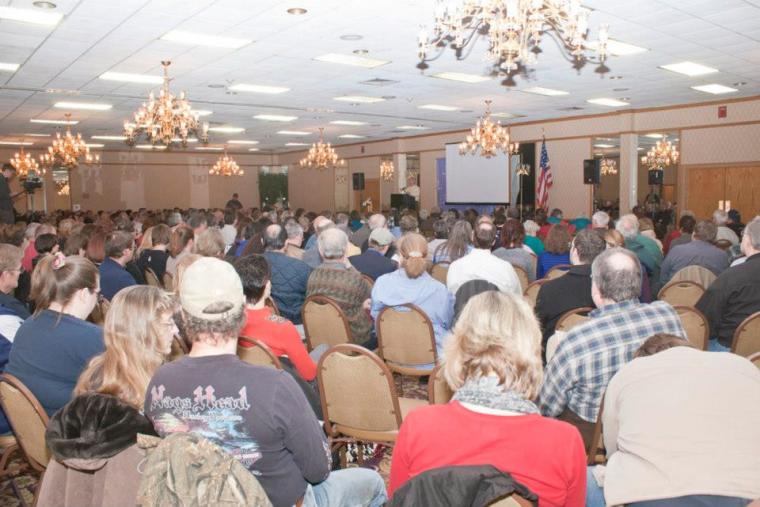 As states and curriculum companies rush to fit new Common Core requirements, to take effect Jan. 1, 2014, Tea Party and conservative groups across the nation are rising to oppose the new federal educational standards.
"We're seeing a political awakening of the American people," Emmett McGroarty, senior fellow at the American Principles Project, told The Christian Post. "This issue is waking them up to the fact that they've lost that particular type of liberty that comes with citizen-directed government."
He listed twelve states – Alabama, California, Florida, Georgia, Indiana, Kansas, Louisiana, Michigan, Missouri, Ohio, Pennsylvania, and Utah – in which groups have voiced opposition to the new standards. Activists in these states "want these decisions to be made by their local representatives."
McGroarty outlined the history of the new standards. Under the 2009 Stimulus Bill, "states were offered an opportunity to compete for stimulus money, but in order to be competitive they had to commit themselves to the Common Core." Whether or not they received money afterward, states were required to commit before applying for funds. To top it off, the standards hadn't even been published yet.
The program, "Race to the Top," required states "to commit to using federally-funded standardized tests and tying teacher evaluations to those tests." McGroarty and others consider this a wide overreach of federal authority on education.
"It's a tremendous amount of sovereignty that states have given up," he explained, noting that experts found the Math standards two years behind and the English standards "diminished the category of classical literature in favor of informational texts," like government bulletins. "The real judges – the American people – were cut out of the process."
McGroarty called this "a watershed moment" for America, yielding either "a political awakening among citizens" or "a blueprint for evading the consent of the people."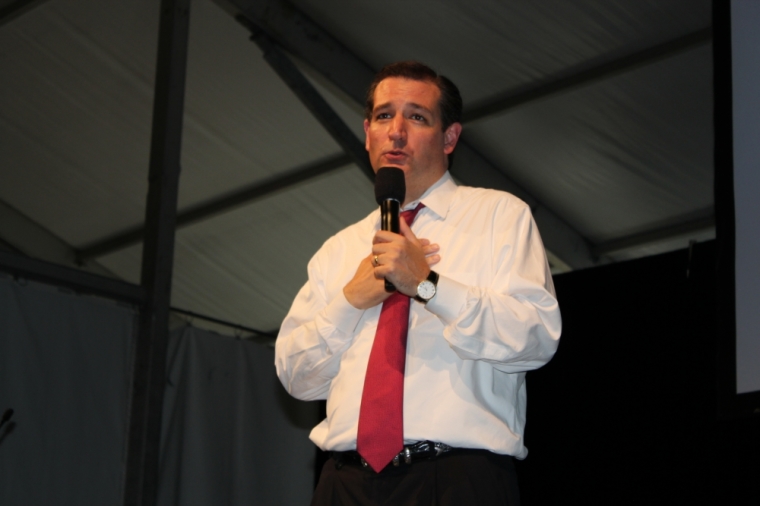 Last month, Senator Ted Cruz (R-Texas) joined "a coalition of Senators urging the defunding of Common Core as well as preventing the Department of Education from setting a one-size-fits-all curriculum, restoring that power to the states, where it belongs," explained his press secretary, Catherine Frazier.
"Sen. Cruz has long held that the education of our children should be regulated at the state and local level, one- size-fits-all national standards are not the answer to improving public schools, and in many cases do not meet the higher standards states hold their school systems to," she explained in a statement to CP.
Lee Ann Burkholder, founder of York 9/12 Patriots in York, Pa., told CP about local efforts in the Tea Party in Pennsylvania. "Back on our monthly meeting on April 4th, we had about 400 people show up," she said.
Since then, "our members have been constantly contacting our Reps, the Governor, members of the House Education Committee and the Senate Education Committees in Pennsylvania," Burkholder shared. U.S. Senators from Pennsylvania return their calls with "the same form letter with the same talking points from the Pennsylvania Department of Education."
She witnessed more passion in the fight against the Common Core than in previous struggles against Obama's healthcare law. "When it comes to your kids, it just puts fire in the belly."
After Rep. Will Tallman (R – Adams and York Counties) attended the April meeting, he wrote a bill that would require the Pennsylvania General Assembly to approve the Common Core. He also teamed "with a number of other reps to address specific parts" of the requirements.
Surprisingly, however, "the Democrats in Pennsylvania were the ones to introduce legislation first," Burkholder recounted. "As a Tea Party group, we do not usually team with Democrats."
"It was surprising and wonderful to see that we were joining forces to get rid of this," she said. The Democrats' concern centered on finances. "We know that it's going to take $650 million to put this in place and our local school districts are cash-strapped."
As a Christian homeschooler, Burkholder understands the importance of this protest. "I'm a homeschooler, and I know in scripture that I'm supposed to raise my children in the way they are supposed to go."
"This is my duty, and I believe that the family is supposed to be responsible for education, not the government," she added emphatically. "We had no intention of ever putting our kids in a public school because we want to teach them from God's Word."
Common Core would not prohibit homeschooling, but it would affect it. Burkholder mentioned the "homeschool curriculum companies" which are already aligning to the Common Core. Even though she and her family "don't use any of those, we know that the SAT and ACT will be aligned to the Common Core."
"They are using our kids as guinea pigs for unproven, untested standards, and I am totally opposed to that," she said.