Teacher Files Lawsuit After School Threatens to Fire Her for Saying 'I Will Pray for You'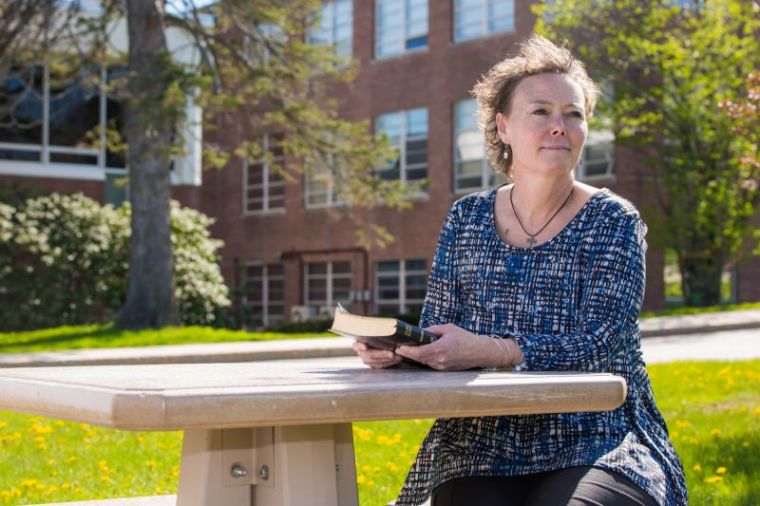 Toni Richardson, a devout Christian teacher and mother of two who was warned by the Cony School in Augusta, Maine, that she could be fired for using phrases such as "I will pray for you" and "you were in my prayers" while at work has filed charges of religious discrimination and retaliation with the Equal Employment Opportunity Commission.
The charges were filed on behalf of Richardson last Tuesday by Eaton Peabody and First Liberty Institute, the largest legal organization in the nation dedicated exclusively to defending religious freedom for all Americans.
A memo warning Richardson about her use of religious language in school, notes that the Christian teacher had lodged a complaint against a male teacher whom she alleged had behaved aggressively toward her during a disagreement.
The school charged that their investigation revealed that Richardson was alleged to have imposed her religious belief on the male teacher by using phrases such as "I will pray for you," during their interactions.
"An investigation of your concerns indicated that you may have imposed some strong religious/spiritual belief system toward Mr. [redacted]. Stating, 'I will pray for you,' and 'you were in my prayers' is not acceptable — even if that other person attends the same church as you," school officials warned Richardson.
"In the case of, Everson v. Board of Education, the Supreme Court applied the 'establishment clause' of the First Amendment to the states. In the context of the 'separation of church and state,' this case prohibits public school-sponsored religious expression. Therefore, in the future, it is imperative you do not use phrases that integrate public and private belief systems when in the public schools," the memo continued.
"Going forward, I expect when you disagree with a staff member, you will address it in a discrete and professional manner with no reference to your spiritual or religious beliefs," it added before threatening Richardson with possible dismissal.
"This coaching memorandum is not considered disciplinary in nature and will not be included in your personnel file. If you have any additional interactions that are deemed unprofessional by administration, you will be subject to disciplinary action and/or possibly dismissal," said the warning.
A release from First Liberty, however, paints a different picture of the case, noting that Richardson had used religious language in private conversation with a colleague who is a member of the same Baptist church she attends in Augusta.
"What Augusta Public Schools did by punishing Toni for discussing her faith in a private conversation with a coworker is unconscionable," Timothy Woodcock of the Maine law firm Eaton Peabody said in the release.
"We want to make sure that teachers and employees everywhere understand that you can certainly talk about your faith in private conversations at work," First Liberty Senior Counsel Jeremy Dys said in an interview with Baptist Press. "No employee, whether at a school district or elsewhere, should be punished or be threatened with dismissal for engaging in private conversations that say something like, 'I'm praying for you.'"
Richardson said when she got the memo about her religious speech, she was "shocked."
"I was shocked that my employer punished me for privately telling a coworker, 'I will pray for you. I am afraid that I will lose my job if someone hears me privately discussing my faith with a coworker," she said.
"Because my faith is an integral part of who I am, my religious beliefs influence how I see the world and sometimes affect the words and phrases I use as a part of casual conversations with friends and colleagues. I pray often for the people I care about and sincerely believe in the power of prayer," she added.