Teen's Rape Goes Viral, Jada's Alleged Rapist Defends Actions: 'She Never Let Me Hit' (VIDEOS)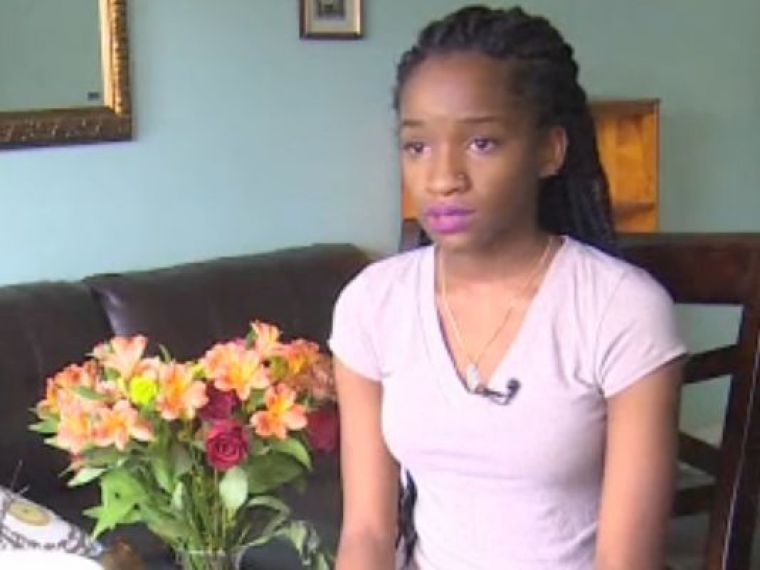 A teen's rape went viral in the past few weeks after photos, videos, memes and other foul jokes were made at her expense. Jada, a 16-year-old from Houston, Texas, said she and other girls were drugged and raped by 17-year-old Innel Yahia and other teenage boys two months ago at a party, but now Yahia is speaking out against the allegations.
Jada, 16, was openly mocked on Twitter, Instagram and other social media when lewd pictures of her nude and passed out were distributed among her high school classmates. The teen courageously chose to confront her alleged rapists publicly in an interview, saying that "everybody knows" about the assault, so there is "no point in hiding" what happened.
"Everybody has already seen my face and my body, but that's not what I am and who I am," the teen told KHOU news.
However, Yahia, who goes by the name @WhiteboyLaflare on Twitter, has been disputing what happened during the gathering, which lasted until the early hours of the morning. Even though he admitted during a phone call to taking pictures of Jada while naked and sharing them without her consent— "I'm childish," the teen said— he also claimed that she was the one who poured herself a drink.
"She brought the drink herself from my fridge asked if we could drink it," he tweeted Saturday to his over 5,000 followers. "She knew what she was doing before she came," he continued in a separate tweet that has now been deleted.
"She never let me hit, she gave me d--- twice," he added— incriminating himself, as that act that could still fall under the bounds of sexual assault under the law.
In the recorded phone call between Jada and her Yahia, he pointed the blame at another man, Clinton, for the rape. He also alluded to other young girls ages 14 and 15 who were at the gathering and reportedly consensually participated, though they have not come forward.
To hear the disturbing phone call bewteen Yahia, Jada, and Jada's friends starting at 2:00, click below (WARNING: Adult, graphic content and adult themes).
Now that Yahia has been exposed for his sexual crimes, Jada is campaigning for his arrest. She held a press conference in front of the home at which she was assaulted. The home is reportedly owned by a parent who lives out of the state, while the son lives there alone.
"It's really sad. I'm hurt— just being here, knowing that that happened to me. … It's very embarrassing," she told KHOU news.
Police are currently investigating the alleged rape. No charges have been filed against Yahia or any of the other teen boys in attendance.