Tennessee Governor Calls on Christian Politicians to Act More Christ-Like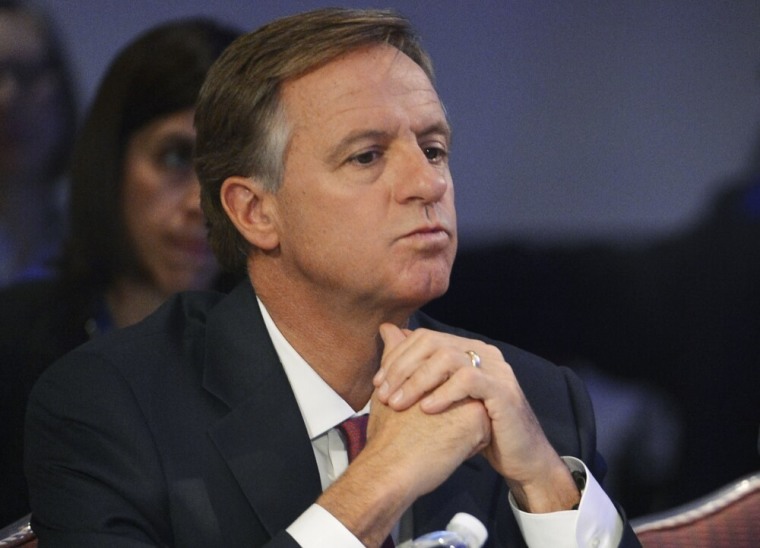 Tennessee Gov. Bill Haslam believes American politics needs a new "theology of political vocation" that goes against the moral ambiguity of modern politics.
In an essay published by the Canada-based Christian publication Comment magazine on Thursday, Haslam argued that "many Christians on both sides of the aisle seem to have come to the conclusion that Machiavelli was right."
"They've concluded we have to choose between being faithful and being political," wrote Haslam, "Humility, grace, sacrifice, and forgiveness must take a back seat to strength and power."
"Thus, a candidate who will support our view of abortion, or the expansion of health-care coverage, or any other issue that we deem worthy is to be supported at all costs."
Haslam viewed this as a loss of the idea of the "common good" and that in this current "hyper-partisan era, the idea that there even might be a common good is up for debate."
Haslam proposed the idea that Christians involved in politics "should engage with a spirit of being about God's work rather than the passionate pursuit of our own political success."
"The practice of a political vocation, based on a sound theology of political vocation, has rarely been more difficult, or more critical, than it is today," concluded Haslam. "May God send us faithful men and women to live out that calling in ways that glorify Him and in making this world look a little more like the world that is to come."
Elected in 2010 on the Republican ticket, Haslam is in final year as governor of Tennessee due to state law limiting individuals to two consecutive terms.
Haslam spokesperson Jennifer Donnals told the Nashville Scene in a statement that for his final year in office, the governor planned to "focus on creating high-quality jobs, investing in education, and implementing conservative fiscal policies."
"This legislative session the governor will work together with the General Assembly to find solutions to end the opioid crisis in our state," stated Donnals. "And while more Tennesseans are attending college than ever before through Tennessee Promise and Reconnect, the governor is committed to helping those students complete college and be prepared to enter the workforce with degrees or certificates."