Tesla Model X Release Date: Confirms Fall Launch Date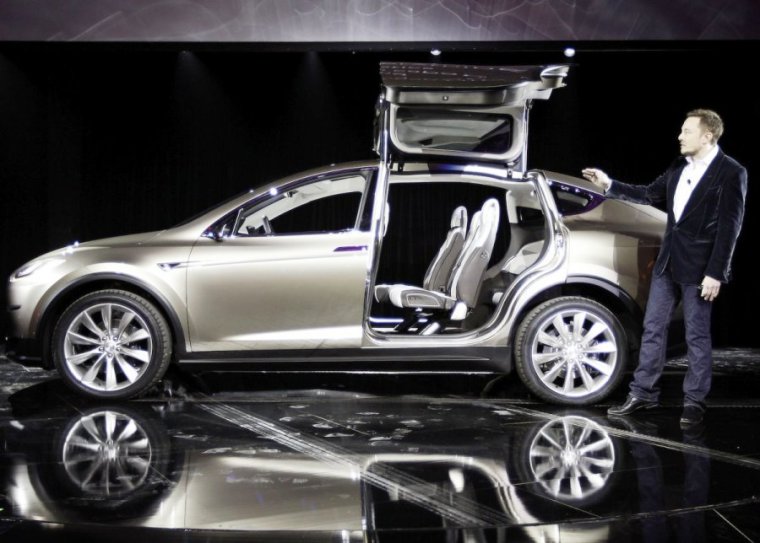 Tesla Motors has confirmed a fall release date for its Tesla Model X CUV three years after the prototype was unveiled.
Full-size crossover utility vehicle, Tesla Model X has been confirmed for a September roll-out, California-based automotive company Tesla Motors announced recently.
The news comes after rumors emerged a September release date was in the works, with Tesla posting a shareholder letter containing information the Tesla Model X was currently undergoing final testing and engineering work.
The electric car manufacturer also said they were making final arrangements with their suppliers, and producing release candidate bodies of the upcoming CUV in its new 500-robot strong body shop.
The news has been greeted with enthusiasm by prospective Model X buyers who have been anticipating the roll-out since the CUV was announced in February 2012.
This anticipation has come on the heels of an initially announced 2014 release window that was pushed back repeatedly due to the engineering challenges the Model X presented, particularly its falcon wing doors which were reported to be the most difficult design feature to assemble.
Tesla's focus on improving the Model S, its best-selling 2012 5-door luxury liftback, and expanding its availability on a global scale was another reason for the Model X's repeatedly delayed release.
At present, there remains a lengthy waiting list, believed to be at the 24,000 mark, for Tesla's upcoming electric vehicle. Any new orders for the Model X are likely to be filled by 2016 at the earliest.
With the success of Model S, which only booked 12,000 reservations during its production schedule, the higher demand for the Model X may be attributed to the quality products associated with the Tesla brand, Tesla's growing supercharger network, and the convenience and practicality of buying a larger SUV-type vehicle over a smaller sedan.