Texas Congregation Has 1 Million Bees Removed From Church Walls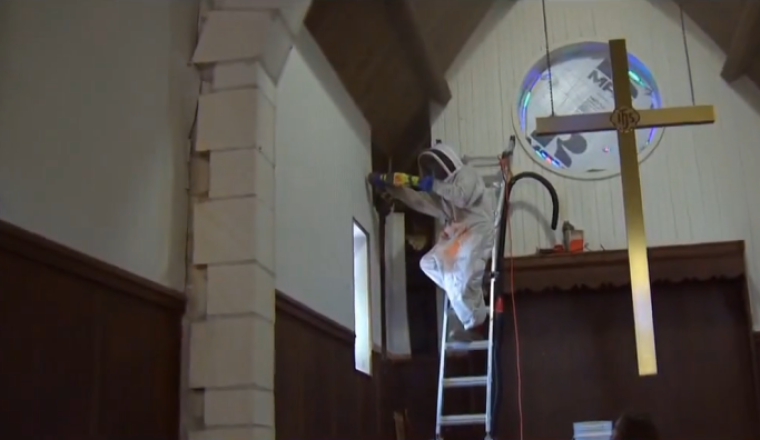 Salem Lutheran Church of Austin, Texas, a congregation long-known for its emphasis on inclusiveness regarding its worshipers, was abuzz with excitement over some unwanted guests.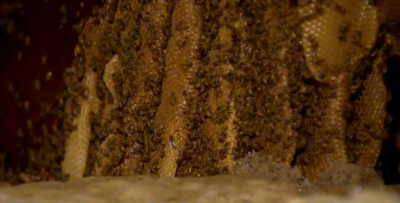 A member of the theologically liberal Evangelical Lutheran Church in America, Salem's website includes a lengthy welcome statement for "all national backgrounds, all economic levels, all educational levels, all gender identities, all sexual orientations, all political leanings, all differently-abled people in mind and in body," among others.
But when it comes to those who inhabit its edifice, Salem Lutheran recently had to draw the line. In September, church leadership decided to remove approximately one million bees from within the structure.
"For 25 years, bees have lived inside the walls of Salem Lutheran Church. They were peaceful for many years, but church members and a groundskeeper noticed them becoming more aggressive recently," explained local media outlet WMAZ.
Rather than exterminate the buzzing insects, Salem Lutheran turned to a bee savior. Walter Schumacher, known in some circles as the "Bee Czar," safely transferred the environmentally important insects.
"Schumacher said the hive likely started up high behind the church altar. The bees expanded out and down over the next two and a half decades until they covered the inside of most of the walls," reported KVUE.
"Bee Czar" Schumacher is part of a group known as Central Texas Bee Rescue, which is part of the American Honey Bee Protection Agency.
"Central Texas Bee Rescue and Preserve is dedicated to saving and protecting the future of our nation's bee population. We are the extermination alternative, feeding, housing, and continuing to nurture the bees at our Sanctuary," reads their "About" page.
" … we work to educate the community, fight the use of pesticides in our community, and maintain the ecological health of the central Texas region."
Salem Lutheran is not the first church in Texas that has required a helping hand from CTBR when it comes to handling a large bee colony.
In 2013, Holy Spirit Catholic Church in San Antonio was also buzzing with nervousness at the presence of a colony of about 40,000 honeybees.
"A Texas bee removal business said it relocated about 40,000 of the insects that had taken up residence in a Catholic church," reported UPI.
"Gillian Hodler of Central Texas Bee Rescue in Austin said team members removed the hive and its residents … after church workers spotted the hive about 30 to 40 feet up at the facility …."