Texas DA Seeking Jail Time for 'Affluenza' Teen Ethan Couch on Assault Charges; Psychologist, Co-Author Who Made Affluenza Popular Calls Defense Nonsense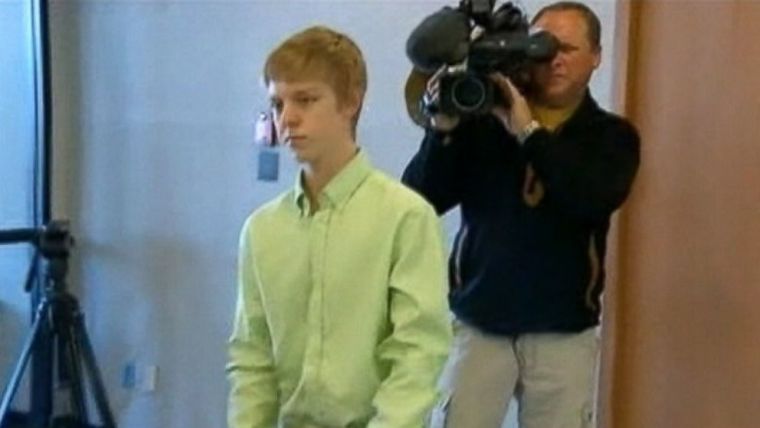 A Texas district attorney is now seeking to put rich 16-year-old drunk driver, Ethan Couch, behind bars for two cases of "intoxication assault" stemming from the deadly accident in June, where he caused the deaths of four people, but was only sentenced to probation in a controversial ruling by Judge Jean Boyd last Tuesday.
The revelation came in a statement from the Tarrant County District Attorney's Office, according to a KHOU report.
"During his recent trial, the 16-year-old admitted his guilt in four cases of intoxication manslaughter and two cases of intoxication assault," said the statement from District Attorney Joe Shannon. "There has been no verdict formally entered in the two intoxication assault cases. Every case deserves a verdict. The District Attorney's office is asking the court to incarcerate the teen on the two intoxication assault cases," it continued.
Recent revelations indicate that Ethan had been given free reign to party unsupervised in a sprawling 4,000 square-foot house by his parents. The deadly accident reportedly took place less than a half mile from his house, and he had three times the legal limit of alcohol in his blood in addition to valium.
The controversial ruling that sentenced the teen to probation for his wild and deadly behavior continued to attract rebuke from several professional experts who dismissed the ruling as poppycock.
While revealing that they did not coin the term "affluenza," John de Graaf admitted in a TIME report that he, along with Vivia Boe, were the ones who popularized the term in a PBS special, and later a book of the same name, looking at wealth in 1997 called Affluenza.
De Graaf said he was appalled by Judge Jean Boyd's ruling and said the defense should not have been treated the way it was because the term is social science not medical science.
"Like most Americans, I was appalled by [the] Ethan Couch decision. The 'affluenza' plea seems about as serious as the famous 'Twinkie defense' that Dan White used in his trial for killing Harvey Milk. And if Couch is not responsible for his actions, but rather a victim of poor parenting, then why shouldn't his parents serve the time?" wrote de Graaf.
"It seems clear that this decision is really special treatment for the rich, who often go unpunished for their misdeeds. Imagine an inner city kid claiming he stole Nikes because he had 'affluenza' and wasn't taught responsibility by his parents. Not likely to work in a country where a homeless, freezing, Texas man spent months in prison for stealing blankets, or where Curtis Wilkerson got life in California for shoplifting a pair of socks," he noted.
Clinical psychologist Robin S. Rosenberg agreed in an analysis of the defense in a Slate article.
"Affluenza (even the inaccurate way it was used in this case) is not a mental disorder. It isn't identified by any mental health professional organization or diagnostic manual. It is not a diagnosis for a mental disorder. In the hands of this defense team, it is a fabrication invented to serve a specific purpose. Made-up psychological mumbo jumbo to mitigate responsibility reflects poorly on the mental health profession. Don't tar the rest of us with this brush! Let's hope affluenza goes the way of the Twinkie defense," noted Rosenberg.