Texas Measles Outbreak Linked to Church Led by Kenneth Copeland's Daughter; Infection Spreads to Congregation, Staff, Day Care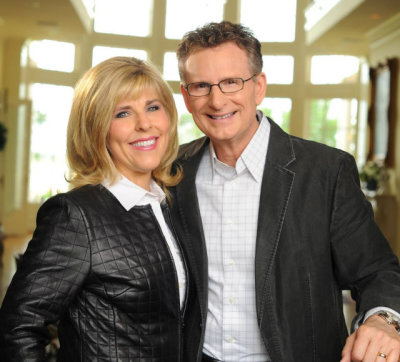 Texas has been identified as ground zero for the latest measles outbreak after 25 cases were recently reported and at least 15 of those cases are tied to Eagle Mountain International Church in the city of Newark. The church is led by Terri Pearsons, the oldest daughter of televangelist Kenneth Copeland who has linked child vaccinations to autism.
The measles outbreak was started by a visitor to Eagle Mountain International Church who had recently visited a country where the disease is common, according to a statement from the church and the Tarrant County Public Health in Fort Worth, Texas.
Kenneth Copeland Ministries, whose campus is home to Eagle Mountain International Church, has offices in Africa, Asia, Australia and Europe.
The unidentified visitor is said to have infected members of the congregation, staff at Kenneth Copeland Ministries, and the church's on-site daycare center. The virus is spread through the air by breathing, coughing or sneezing.
According to USA Today:
"Those sickened by measles include nine children and six adults, ranging in age from 4 months old to 44 years old. At least 12 of those infected were not fully immunized against measles ... The other patients have no record of being vaccinated. The 4-month-old is too young to have been received the measles vaccine, which is typically given at 1, according to the Centers for Disease Control and Prevention."
The church, which reportedly attracts about 1,250 worshippers, had the entire campus cleaned and the children's nursery shut down. The children who contracted measles were home-schooled, according to health officials. Texas law requires children to be vaccinated before entering public school.
"The ministry has held free immunization clinics for employees and church members to assist them in obtaining the best medical care for their families," Eagle Mountain International Church reported. "We continue to follow up on pending and confirmed cases to help in any way we can to keep the outbreak contained. We ask that others join with us in prayer over this outbreak, and we believe that God is moving on behalf of each affected family."
A statement attributed to the executive offices of Kenneth Copeland Ministries maintains the church's position regarding the place of faith "when standing for healing."
"Kenneth Copeland Ministries' position regarding dealing with any medical condition involving yourself or someone in your family is to first seek the wisdom of God, His Word, and appropriate medical attention from a professional that you know and trust," reads a statement.
"Apply wisdom and discernment in carrying out their recommendations for treatment. This would include: vaccinations, immunizations, surgeries, prescriptions, or any other medical procedures. By faith we are standing on the Word of God. When standing for healing there are natural steps as well as spiritual steps to take."
Copeland, who is opposed by some believers for his controversial "prosperity teachings," has previously expressed his concerns regarding possible links between child vaccinations and autism, a theory that remains unproven by the scientific community.
Terri Pearsons, who leads Eagle Mountain International Church with her husband George Pearsons, expressed those same concerns during an August 14 message titled "Taking Our Stand of Faith Over Measles," in which she broke news of the outbreak to the congregation. However, the senior pastor insisted that all children and adults needed to get immunized to "shut down" the disease.
Measles is a highly contagious respiratory disease caused by a virus, according to the Centers for Disease Control and Prevention. Symptoms of the disease include fever, runny nose, cough and a full-body rash. Complications, especially among children, can lead to ear infections, pneumonia and in some cases, death.
In the U.S., there were an estimated 135 cases of measles reported this year so far, nearly triple 2012's number of cases. About 200,000 fatal cases of the measles are reported worldwide every year.