Texas, Ohio Schools Close Amid Ebola Fears After Students, Teachers Were Found to Be on Flight 1143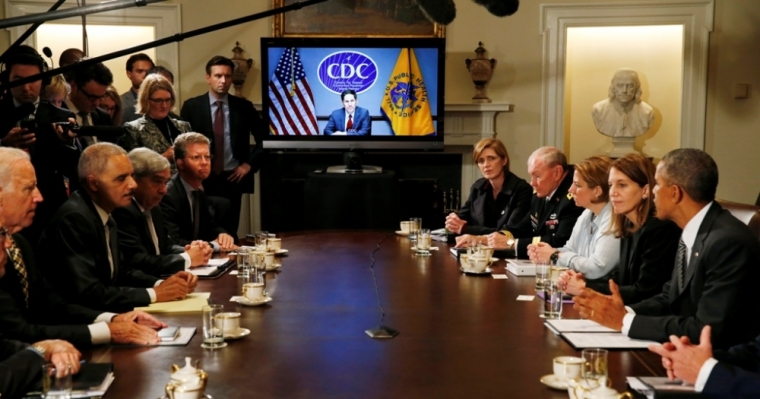 Two Ohio public schools closed Thursday morning amid fears that staff members might have come in contact with Dallas nurse Amber Joy Vinson who's infected with the Ebola virus. At least three Texas schools have also closed over the same fears.
The Cleveland Leader reported that parents of children at Solon Middle School and Parkside Elementary School received an email by Solon City School District announcing that middle school staff members might have traveled on the same airplane that Vinson took a day before the Centers for Disease Control and Prevention announced she had been infected with Ebola.
"This circumstance came to light late in the day and we have been working since then to get as much information as possible from public health authorities," the district's email read.
"Although we believe what the science community and public health officials are telling us about the low risk of possible transmission of the virus through indirect contact, we are nonetheless taking the unusual step of closing the dual school building for Thursday so that we can have the schools cleaned and disinfected."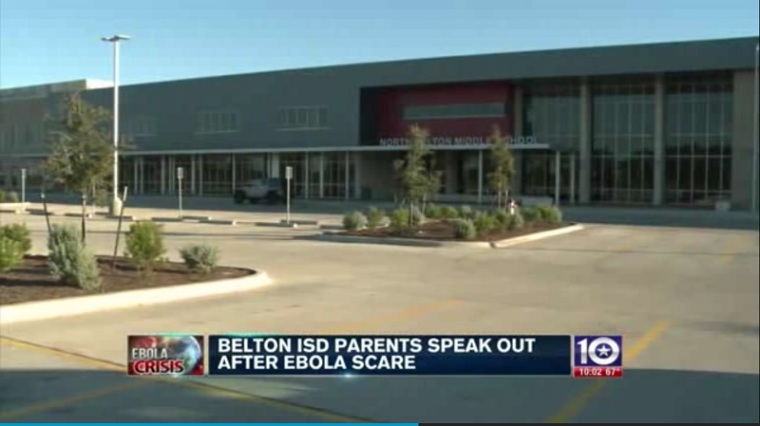 Vinson is one of two nurses who have come down with the deadly virus after treating Liberian national Thomas Eric Duncan, who traveled to the U.S. even though he had direct contact with an Ebola patient who died in that country.
Duncan, who was not a U.S. citizen, became the first person in the U.S. to die from Ebola on Oct. 8, 11 days after receiving treatment at Texas Health Presbyterian Hospital in Dallas.
The school district explained in the email that officials learned about the situation late on Wednesday, and since then have been cooperating with public health officials.
John F. Kennedy High School in Cranwood was meanwhile cleaned with a bleach-based cleaning solution overnight, following CDC guidelines.
NY Daily News added that Vinson boarded Frontier Airlines Flight 1143 from Cleveland to Dallas on Monday, and was one of 132 passengers on board.
In Texas, Belton Independent School District said that three of its schools will close and buses will be disinfected after finding out that two students were on Flight 1143.
"Canceling classes at the three campuses will allow us to thoroughly clean and disinfect the schools and buses that served them this week. It will also allow health officials additional time to re-assess the health risk to passengers on the plane," said Belton Superintendent Susan Kincannon in a statement.
"I'm frustrated that we didn't learn until late tonight that the CDC was re-evaluating the health risk. The health and safety of our students is my first priority," she added.
CDC's director Dr. Tom Frieden previously sought to ease fears for people who had traveled with the nurse, noting that there is only a small possibility of infections on the airplane, since Vinson was not reported to have vomited on the flight and was not bleeding.
Vinson has been transported to Emory University Hospital in Atlanta for treatment, since the Dallas hospital only has three isolation units that are being held for Ebola patients. One is being used to care for 26-year-old ICU nurse Nina Pham, who was the first person known to have contracted the deadly virus while caring for Duncan.
"Emory Hospital has a specific Ebola unit that successfully treated two patients, Dr. Kent Brantly and Nancy Writebol," Frieden said.
The Ebola outbreak has killed at least 4,493 people so far, mostly in the West African countries of Liberia, Sierra Leone and Guinea.