Texas UMC Megachurch Pastor Charged With Defrauding Parishioners of $1Million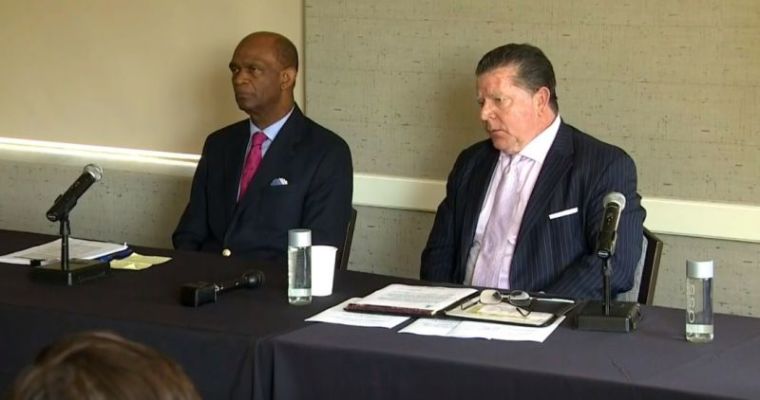 A prominent United Methodist Church pastor who oversees one of the largest congregations in the United States has been charged with defrauding members of over $1 million.
Kirbyjon Caldwell, senior pastor at Windsor Village United Methodist Church in Houston, Texas, which has an estimated 15,000 members, was indicted on multiple charges, including money laundering and wire fraud on Thursday.
According to the charges, Caldwell personally profited from the sale of more than $1 million in worthless Chinese bonds.
"The bonds were issued by the former Republic of China prior to 1949, are not recognized by China's current government and have no investment value, U.S. Attorney for the Western District of Louisiana Alexander C. Van Hook said," Reuters reports.
"Caldwell and Gregory Alan Smith, 55, operator and manager of Smith Financial Group in Shreveport, [Louisiana], were charged by a federal grand jury in a 13-count indictment, prosecutors said."
Dan Cogdell, attorney for Caldwell, said at a news conference held Friday morning that his client is "absolutely 100 percent not guilty."
"Every single person that has asked for their money back has gotten their money back," said Cogdell, according to local news station KHOU 11.
Caldwell argued that he was not aware that the bonds were worthless, explaining at the news conference that "I had legal counsel" throughout the process.
"At no point was I doing this just willy-nilly. Everything that was done was done in accordance with that counsel. Unfortunately we are where we are today," added Caldwell.
In addition to being the head of one of the nation's largest congregations, Caldwell has a good deal of political influence in both major parties.
Caldwell served as a spiritual adviser to former President George W. Bush and presided over the wedding of Bush's daughter, Jenna.
In 2008, Caldwell campaigned for then Senator Barack Obama's presidential ticket, donating time and money, as well as setting up a pro-Obama website.
Caldwell explained at the time that he could identify with Obama's life story as an African-American who worked hard to get a good education and a better life.
"Senator Barack Obama went to two good schools. In the neighborhood I grew up in, that's what they said: 'Get a high-school education, get into a good school,'" said Caldwell in 2008 while criticizing Republicans for attacking Obama as an elitist, Newsweek reported.
"He did that. And now, they are taking his educational background and trying to twist it to make him an elitist."
If convicted, Smith and Caldwell could face up to 20 years in prison and be compelled pay $1 million.