Thailand Bans Relief Groups From Visiting Pakistani Christian Asylum Seekers Held in Brutal Detention Centers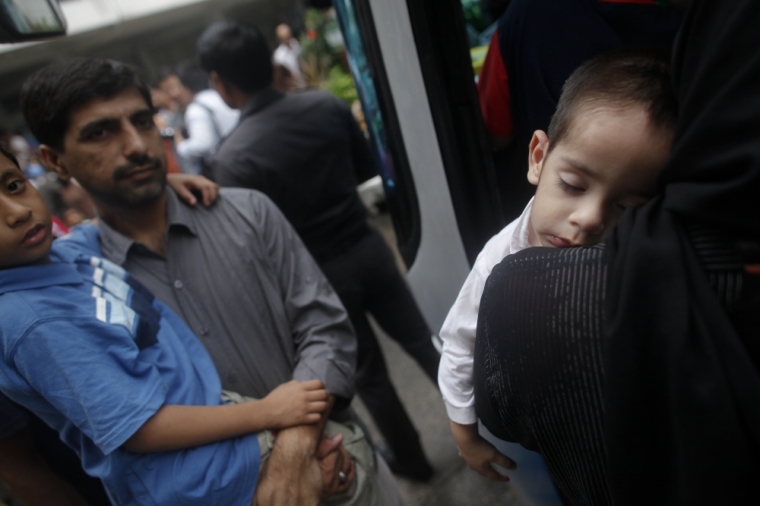 Thailand has blocked the entry of humanitarian agencies into brutal detention centers, where Pakistani Christians who have fled religious persecution in their own country are being kept, after a BBC report revealed the mistreatment of asylum seekers in this Southeast Asian country.
Family members and humanitarian agencies are no longer allowed to visit Pakistani Christian detainees — some of whom are expecting mothers, old people, disabled and with severe health condition requiring regular medical attention — who have been lodged in "brutal immigration detention centres," says the British Pakistani Christian Association in an online petition.
Days before Easter Sunday, more than 20 family members and humanitarian workers sought to provide food for malnourished detainees but they were not allowed access to the detention centers, the petition says.
"I was informed that, despite having a familial connection to a Pakistani Christian detainee, I would not be permitted entry to the IDC," a family member, Wilson Chowdhry, is quoted as saying.
Authorities insist a Thai church give a letter of authority to all visitors, and if anyone is found to be a journalist then that church would be investigated or even suspended, according to the petition, which calls the action "a shameless act of retaliation for [BBC] revealing … the inhuman treatment of already persecuted Christians."
"The men are semi-naked. Unaware we are BBC journalists, they tell us it's the only way to keep cool in the overcrowded cells they're kept in," the British media outlet reported last month. "The women cradle their children and babies. Many complain their children are suffering from diarrhoea and vomiting because of poor sanitation and dirty drinking water."
For the Christians in the detention centers, a visit by a caring humanitarian worker is "a real morale booster," it says, adding that "the suffering detainees are forced to live in squalid, cramped conditions" wherein some of them are having to sleep standing up due to lack of space.
"The health and morale of detainees in Thailand has reached a nadir with some inmates seriously considering suicide," says Chowdhry.
Two detainees with treatable and curable illnesses have died in the detention centers this year, according to the petition.
Most of the detainees are converts from Islam and would face death if they are deported to Pakistan.
Thailand is not a signatory to the U.N. Refugee Convention, and can "legally" arrest anyone without a valid visa or a work permit.
While Thailand has allowed the UNHCR to step in and investigate the credibility of those claiming to flee persecution, many of the families seeking asylum say they've been waiting for years to be assessed by the U.N. and they have no access to work, education or healthcare, BBC said, adding that the Thai immigration police have lost patience with the U.N.'s failure to process asylum cases in good time.
In a statement to BBC, the UNHCR admitted its struggle, saying, "Amid the context of today's acute global humanitarian funding crunch, it is correct that at present we are facing long delays in the processing of asylum claims with funding for Thailand at only a third of the level needed. … Better and more humane management of the situation must be found in accordance with international legal norms."