Thailand Hitler Banner Photo Draws Huge Backlash as University Students Portray Nazi Leader Alongside Superheroes
A Thailand university has been slammed for displaying a Hitler banner along with others of superheroes.
The university in Bangkok has issued an apology, saying that ignorant students were to blame for the paintings on the banner.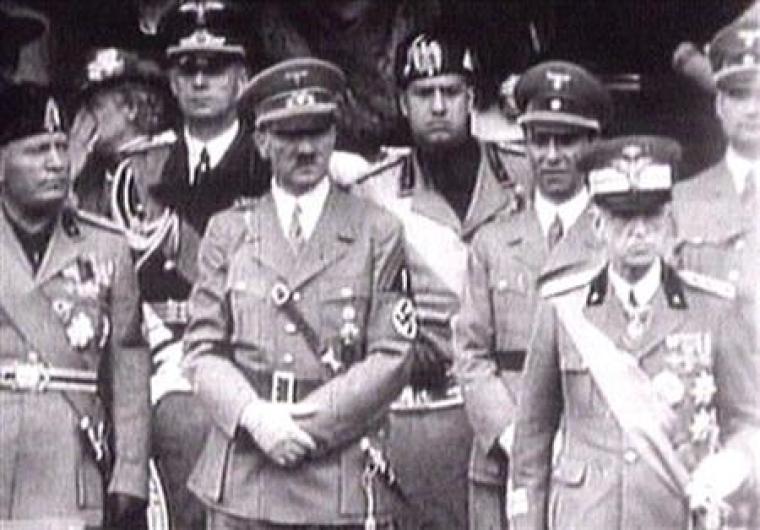 We "would like to formally express our sincere apology for our students' 'Superhero' mural," said Chulalongkorn University art school dean Suppakorn Disatapundhu, in a statement. "I can assure you were are taking this matter very seriously."
The mural shows Hitler in a pose, making a Nazi salute. Alongside him are some of the most popular superheroes known around the globe including Superman, Captain America, the Hulk, and Batman among others. The words "Congratulations" were also written across the banner.
Officials at the university have tried to explain that the students were trying to contrast Hitler with the superheroes, and show that good and bad co-exist in the world.
Suppakorn Disatapundhu has said, "(The students) told me the concept was to paint a picture of superheroes who protect the world."
The dean pointed out that the Nazi leader was drawn in greyscale, where as the superheroes were drawn in color, backing up the explanation that they were simply contrasting the two and not trying to portray Hitler as a superhero of any kind.
"Hitler was supposed to serve as a conceptual paradox to the superheroes," he said.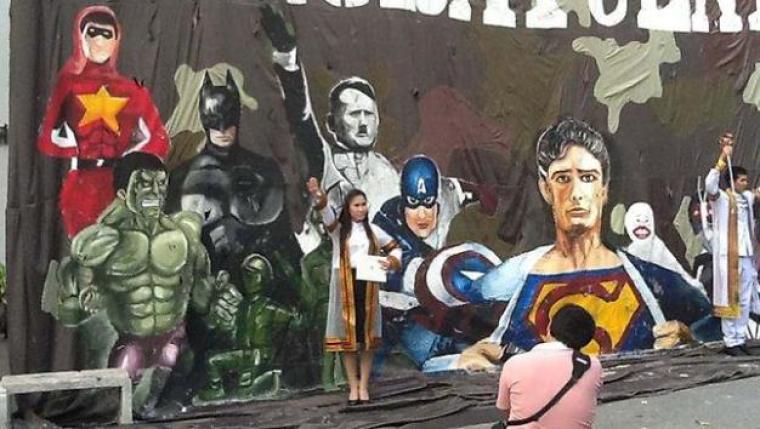 However, photos of the students messing around were also posted online and quickly attracted further criticism and attention. The photos show the students imitating Hitler's Nazi salute.
Jewish human rights group the Simon Wiesenthal Center slammed the university: "Hitler as a superhero? Is he an appropriate role model for Thailand's younger generation -- a genocidal hate monger who mass murdered Jews and Gypsies and who considered people of color as racially inferior?"
Wiesenthal Center associate dean Rabbi Abraham Cooper, said in a statement: "The Simon Wiesenthal Center is outraged and disgusted by this public display at Thailand's leading school of higher education."
The mural was displayed at the university for two days before it was removed on Saturday.
Here is a related video:
Thai university mural shows superhero Hitler