That Time I Was Almost Kicked Out of My Church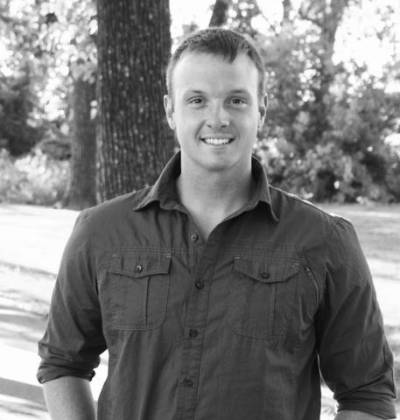 Church discipline tends to get a bad rap. Pastors and congregations that practice it or even move toward practicing it are often vilified as unloving, "religious" posers who misrepresent the tender and compassionate Christ. However, the tender and compassionate Christ was actually the first one to prescribe church discipline:
"If your brother sins against you, go and tell him his fault, between you and him alone. If he listens to you, you have gained your brother. But if he does not listen, take one or two others along with you, that every charge may be established by the evidence of two or three witnesses. If he refuses to listen to them, tell it to the church. And if he refuses to listen even to the church, let him be to you as a Gentile and a tax collector." – Matthew 18:15-17
Years following Jesus' instructions, Paul instructed the Corinthian church not to associate or even eat with a person who bears the name of Christ yet is guilty of perpetual, unrepentant sin (1 Corinthians 5:11-13). In the specific case of a man guilty of sexual immorality, he commanded the church to take the following action:
"For though absent in body, I am present in spirit; and as if present, I have already pronounced judgment on the one who did such a thing. When you are assembled in the name of the Lord Jesus and my spirit is present, with the power of our Lord Jesus, you are to deliver this man to Satan for the destruction of the flesh, so that his spirit may be saved in the day of the Lord." – 1 Corinthians 5:3-5
The aim of church discipline is restoration, of course. In Paul's subsequent letter to the Corinthian church, he implores them to gladly invite this [now repentant] man back into the fellowship:
"For such a one, this punishment by the majority is enough, so you should rather turn to forgive and comfort him, or he may be overwhelmed by excessive sorrow. So I beg you to reaffirm your love for him." – 2 Corinthians 2:6-8
To be clear, Jesus and Paul were not describing the Christian battling some besetting sin that they barely seem to be getting any victory over. There is always a place in Christ's church for the struggling saint — and good thing, because we all bear that badge. The person Jesus and Paul were describing is the one who claims to know Christ yet blatantly persists in unrepentant sin. They were describing the person who revels in iniquity with no remorse and who expresses no desire to cease from their rebellion. They were describing the obstinate, hardhearted person who professes faith but whose life bears no markings of that faith.
They were describing the person I was three and a half years ago.
While most of my Christian friends marched boldly into 2013 with admirable resolves to devote themselves more fully to Jesus, I stood at the edge of the cliff of apostasy — seriously contemplating a spiritually-suicidal jump.
Of course, at the time, I didn't consider such a leap to be fatal. Depressive feelings had been beating my happiness to death for months, and both Satan and my own deceitful flesh were working double-time to convince me that the boundaries God placed around me were responsible for my misery. However, the truth [I was then unwilling to admit] was that an unrepentant disposition toward the sin in my life was solely responsible for every ounce of my misery. I had progressively given myself over to the desires of my flesh — eventually entering into an immoral relationship with someone.
I was oddly forthcoming about all the gritty details of my rebellion with my pastor and fellow church members — as counterintuitive as that might seem. I wasn't hiding my sins; they knew the ins and outs of my entire situation, and, as any truly loving church would do, they pleaded with me to turn from these poisonous vices and throw myself onto the mercies of God. They gently yet firmly insisted that my refusal to loosen my grip on sin was the reason for my soul's anguish. With tears, they begged me to remember the goodness of Jesus and cling to him in humble trust, assuring me that faithful submission was the path to true peace.
But I plugged my ears to their pleas and continued in my sins (including the immoral relationship). I still showed up at church, attended community group, and made regular late night visits to my pastor's house (at his prodding) to talk about my "issues." However, I persisted in my obstinate resistance against Christ's call to repentance. I wasn't "struggling" against my flesh; I was gladly and unashamedly embracing it.
Then the day of reckoning arrived: my pastor informed me that I was on the verge of entering into church discipline. He said he and other members of the church had informally confronted me on numerous occasions about my unwillingness to cease from my sins, and the next step would be the congregation formally confronting me and calling me to repentance. If in the months following that meeting I continually refused to repent, my exclusion from the covenant community would be the inevitable end. I could still attend worship services and other church activities, but I would no longer be a covenant member of the church. He then begged me, yet again, to turn from my sins and cling to Jesus.
My hard heart finally began to tremble — not necessarily because I feared losing my church family (as great as they are), but because I realized that the ramifications I was facing with my church were indicative of the ramifications I would face with God. Just as I would be severed from the body of Christ if I refused to turn from my unbelieving rebellion, I would be severed from Christ himself if I refused to turn from my unbelieving rebellion (no, I don't believe you can "lose your salvation" — but I don't have time to get into that theological discussion today).
I didn't want to lose him! 
Something inside of me still instinctively knew that there is no life better than one spent knowing and walking with Jesus. Something inside of me still knew that, without Jesus, I would be destroyed by the righteous wrath of God.
Propelled by both a fresh desire for God and a great fear of God, I turned from my sins and flung myself onto the mercies of Jesus. I ended the immoral relationship, clung tightly to my church community (who were a little shocked yet overjoyed at my repentance), and began to take seriously my personal devotion to Christ. I feasted on the Bible. I bathed in prayer. I still struggled with the flesh and committed sins (still do!), but I stopped faithlessly settling into a passive, victim mentality. I confessed my sins, and, by the strength the Spirit supplies, I fought them with unprecedented ferocity!
My life changed for the unspeakably better as I truly embraced repentance and submitted more holistically to Jesus — and that all started with my church's willingness to move toward the painful (for everybody) process of church discipline. Had they, in the name of "love" or "not judging," let me continue in my willful rebellion with no consequences, I don't know where I would be today. I don't know who I would be today.
Originally posted at moorematt.org.
Matt Moore is a Christian blogger who was formerly engaged in a gay lifestyle. You can read more about him at www.moorematt.org.