The Battle for a Christian Education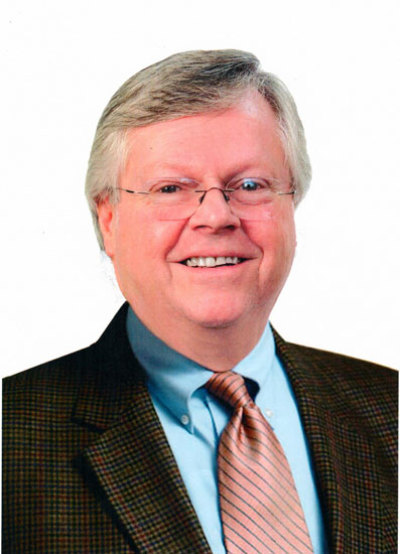 Over the years as a college vice president and as a consultant serving Christian education, I have learned that understanding and exploiting your niche is central to the survival of your educational institution.
Without distinctives, a school is no different from any other. Understanding our niche allows us to know who we are and Who we serve.
Two friends, college presidents, are currently embroiled in controversy over the veracity of Scripture at their respective institutions, at a level which is threatening the very "soul" of each. They are not alone. You may be certain that every Christian college or school is or should be dealing with the theological and social issues central to faith, the existence of which in turn positions them in their niche, their spot in the marketplace.
The policy decisions made concerning the authority of Scripture, creation/evolution, homosexuality/marriage, and feminism, among others will influence the course a school takes, and ultimately, its survival. Just look at the downward trajectory of mainline Protestant institutions that have sought to redefine Scriptural interpretations on these matters. And not taking a position on these matters is taking one to be sure!
Pressure from without challenges strength within and strength within is governed in turn by some critical factors. These factors include board members and faculty. Take time to look at "Part Two" of a Three Part series on "Board Leadership" at Christian Post and to "Part Three" of another Three Part Series on "Christian Formation". Both board and faculty must not only be thoroughly qualified for service, but be completely committed to their Christian faith, the institution's doctrinal statement, and pertinent policy positions on social issues.
Michael Brown in a Christian Post article recently warned Christians about adopting policy "as riddled with self-contradictions as it is with theological fallacies." This is a dangerous product of spiritually immature Christian board members, faculty and/or still others not sufficiently vetted. Holding a "high view" of Scripture, as Brown states, means "it is the final authority on all matters of faith and life." This is both institutionally and individually significant.
A short while ago I managed a capital campaign for a Bible college, a Bible college, not a Christian liberal arts college. Over the last 50 years Bible colleges have become more difficult to find and less attractive to the general public. This does not mean they are less important or less needed – they occupy a special niche and the one I served fully understood what that meant. During my tenure, I was time and time again overwhelmed by the articulate presentation of the president to major donors regarding the niche his institution filled.
In Ancient Rome or Greece you would be considered "out-of-the-main-stream" if a Christian, or a supporter of "traditional" marriage, much as we are today. Holding positions considered "out-of-the-main-stream," as it were, are a "niche" to occupy, promise a market share, and actually are attractive to a sizeable numbers of major donors. So, why do we have such fear of faith decisions? Os Guinness in his book The Call says, "Over the course of two thousand years there is one unanswerable objection to the Christian faith – Christians."
According to Michael Brown this is not a time to "reinterpret" God's Word in light of "personal experience," or "to throw out two thousand years of biblical interpretation." It is the time to refine our biblical understanding, our "call to holiness" and to "exploit" our niche in light of this understanding. If we are perceived as lacking focus or too broad we will lose. Growing up my mother used to warn me "not to become so broad as to become flat." Flat is not the objective!
I know from experience that both schools and colleges worry about being perceived as narrow, uncaring, or out of touch. While some may in fact think this, I do know that taking a stand ultimately pays off! To paraphrase Michael Brown's conclusion let me pose this, "The ultimate question is whether we will interpret our position through the lens of Scripture or whether we will interpret the Scripture though the lens of our positions."
The choice is yours. If you want to win he battle for our schools, demonstrate boldness!
Robert F. Davis has 40 years of experience providing counsel for educational and not-for-profit institutions. He previously served as vice president for Advancement at Bryan College in Tennessee and consulting vice president for Advancement and Alumni Affairs at Liberty University in Virginia.