'The Bible Belt Is Collapsing;' Christians Have Lost Culture War, Says ERLC President Russell Moore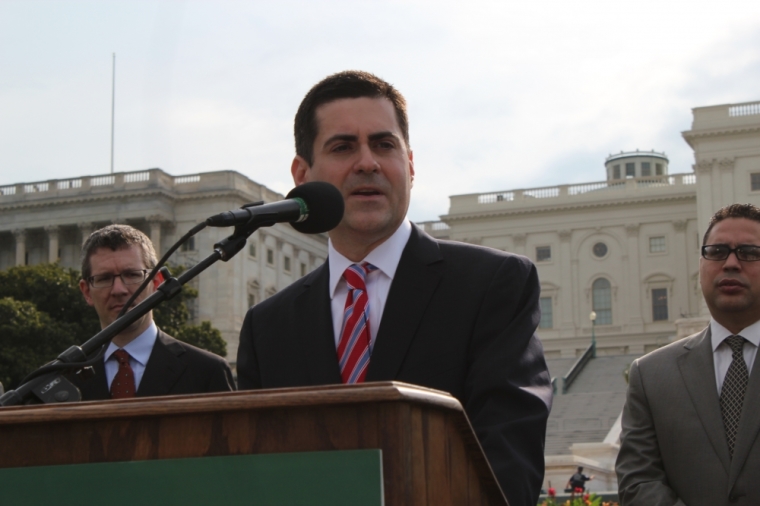 President of The Ethics & Religious Liberty Commission of the Southern Baptist Convention, Russell Moore, says "the Bible Belt is collapsing" and Christians have lost the culture war in America. However, the latest developments in the U.S. just "might be good for the church," he explained.
In a recent report in the Wall Street Journal, Moore conceded that traditional Christian values no longer define mainstream American culture the way they did up-to 20 years ago, but it could be good for the church because "we are no longer the moral majority. We are a prophetic minority," he said.
He explained that mainstream culture has moved away from traditional views on issues like gay marriage, abortion and even "basic religious affiliation," and the church now needs a new approach to attract and retain believers and influence politics.
"This is the end of 'slouching toward Gomorrah,'" he said. "We were never promised that the culture would embrace us."
The 41-year-old who will be officially installed as the new ERLC president in September finds the political approach of "the religious right" unattractive.
"There is no Christian position on the line-item veto," Moore told the Journal. "There is no Christian position on the balanced-budget amendment."
Moore is looking instead, to direct the evangelical movement to serve as religious examples on life, marriage and religious liberty.
Christians, said Moore, are losing the debate on gay marriage because they don't have a real understanding of marriage and they operate under the premise that "my marriage is my business."
"We have embraced certain aspects of the sexual revolution," said Moore, like the "divorce culture."
He further explained that tackling core issues like abortion and immigration on a more personal level could be a more effective way to connect with the American people.
You have to take it to a personal level," he said pointing out how many faith-based pregnancy crisis centers help with child-care, and job training and housing instead of simply trying to talk people out of aborting their babies.
He says the personal touch has caused evangelicals to soften their stance on immigration.
"The immigration debate has become personalized," he said. "In the Midwest and South and Southwest, our churches now have large immigrant populations. These are our brothers and sisters in Christ." The people in the pews "understand we're not going to deport 11 million people without a big government police state," he noted.