The Danger of Trump's Impulsiveness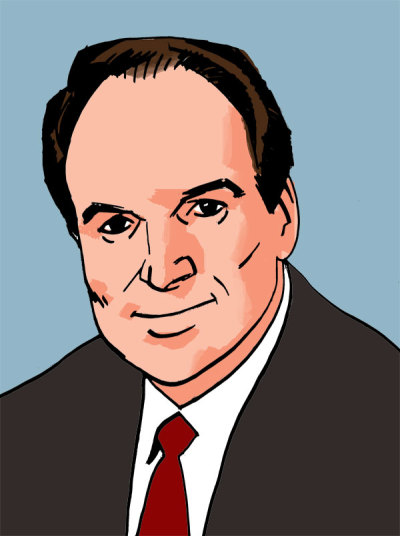 Donald Trump has opportunity to establish new direction in foreign policy, balanced between the blasé idealism and neglect of the Obama era, and the regime-change interventionism that came to characterize Iraq policy under George W. Bush.
Before Donald Trump ventures too far into the roiling international seas he should read Roger Parrott's book, The Longview, and contemplate how short-term actions can lead to long-term, costly involvements.
Bush led the United States into Iraq in 2003 with a short-term objective of discovering and eliminating weapons of mass destruction — a mission supported by many. When such weapons weren't readily found, the mission morphed into regime change as Bush and his policymakers concluded it was an opportune moment to remove Saddam Hussein and introduce democracy to Iraq.
The outcome showed once again that any foreign policy based on a goal of regime change must calculate the "longview". A country — or coalition — that topples a long-time leader and system of rule must be prepared to stay long enough to identify, build up, and enlarge the credibility of a successor, and inculcate a new democracy-oriented worldview in the populace.
"Leaders throughout the ages have been drawn to the flashy first impression, the rewards of picking low-hanging fruit, or the approval that is garnered from successful fast action," says Roger Parrott.
There could be no better analysis of the Iraq problem.
Napoleon, dying in exile on St. Helena, might have contemplated his neglect of the longview before invading Russia. He failed to assess the potential impact of the looming Russian winter on his troops and their supply lines. Napoleon's carelessness regarding the longview perspective led, not to the glory he sought, but to retreat and ignominy.
"Blitzkrieg", the sudden, all-out military strategy favored by Adolf Hitler, revealed his penchant for the shortview. The Nazi tyrant made the same mistake as Napoleon when, in 1941, he invaded Russia and became mired on the wintry steppes.
Vietnam became a bloody morass when the Kennedy and Johnson administrations aimed at regime change, and failed to consider the longview implications.
"The shortview doesn't work," writes Parrott. However, "it will continue to permeate our society, direct our actions, and be the gold standard for 'success' until purposeful, visionary, and determined leaders pull us back to a longview outlook that seeks lasting value."
Parrott has put his philosophy to work at Belhaven University, a school based in Jackson, Mississippi, with campuses in several other cities (full disclosure: I am an adjunct professor at Belhaven's Houston campus, and my daughter is a Belhaven graduate). Parrott was one of America's youngest college presidents when, 20 years ago, he took the helm at Belhaven. The school — founded in 1883 — has gone from college to university status, experienced rapid growth (a 47 percent enrolment increase over the last six years), and is fast becoming a major evangelical center for learning, ranging from the arts and other humanities to business and sciences.
The longview philosophy and attitude Parrott details are apparent in the conversation between Jesus and Simon Peter about going to Jerusalem, where suffering and death awaited. Peter tried to dissuade Jesus, but couldn't. Jesus saw the longview. He faced the cross head-on because He saw beyond Golgotha, to the resurrection, while Peter had only the shortview that would have aborted Jesus' grand mission. (See Matthew 16)
Donald Trump could learn much from the longview philosophy. Trump's rapid-fire Tweets are entertaining, but also reveal a tendency toward the quick-draw. The global situation he inherits from Obama has many dangerous subtleties and perplexities: Vladimir Putin and Kim Jong-un, the isolated ruler of the hermit nation, North Korea, expansionist China, the explosive Middle East, a Europe whose spiritual vacuum is being filled by Jihadism, the nuclear program handed to Iran by Obama and John Kerry on a silver platter, to name a few. The global situation is a bowl of nitroglycerin that could quickly explode if not handled from the perspective of the longview.
After eight years of Obama's indecisiveness it's understandable many want a decisive leader. However, there's a big difference between impulsiveness and decisiveness. Impulsive leaders are reactionary while the responsibly decisive are reflective, carefully balancing the crisis of the immediate with the longview.
Following the Second World War, regime change was necessary in Germany. However, that action was coupled with the longview philosophy behind the Marshall Plan, and the "Four D" policy of "denazification" (rooting out the Nazi worldview and culture), "demobilization" (turning soldiers into civilians), "decartelization" (transitioning finance and industry from constituting a war machine to producing consumer goods), and "democratization" (replacing a government of tyranny with one of the people).
Some of these elements were not even possible in Iraq, given the worldview that had dominated its region and culture for centuries. A longview strategy would have revealed the perils and saved many lives.
Trump's pre-presidency has been marked by a surge of action, much of it needed. But quick surges must be tempered with the longview or they become destructive tsunamis.
Wallace Henley, a former Birmingham News staff writer, was an aide in the Nixon White House, and congressional chief of staff. He is a teaching pastor at Second Baptist Church, Houston, Texas. He is a regular contributor to The Christian Post.