'The Elder Scrolls Online' Rumors 2017: 'Morrowind's' Vvardenfell May Soon Be Added To The Game
Map of Vvardenfell recently found inside 'The Elder Scrolls Online's' files
Exciting additions could be coming to "The Elder Scrolls Online" this year with one already confirmed and another possible new feature recently uncovered by a fan going through the game's files.
Starting off with the still unconfirmed addition, a few days ago, Redditor "FloorBelow" posted an image containing an area map of a location that may be very familiar to long-time fans of the "Elder Scrolls" series.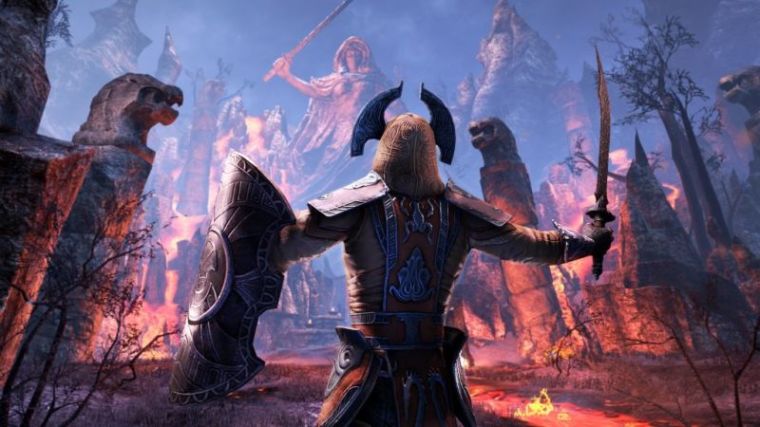 The map in question appears to be showing Vvardenfell, an enormous island that was prominently featured in "The Elder Scrolls III: Morrowind."
Many of the original Vvardenfell's familiar settings are seemingly situated as well inside the recently discovered map, including that gigantic Red Mountain.
For those "Elder Scrolls" fans who may not completely remember what the original Vvardenfell map looked like as it appeared in "Morrowind," they can go ahead and check out the Wiki entry for it and immediately notice how it does indeed bear a striking resemblance to the new location unearthed by "FloorBelow."
The new discovery is getting "Elder Scrolls Online" players very excited, though it's unlikely that an addition that could be as big as Vvardenfell will be introduced anytime soon, especially since there's a different massive update already coming to the game.
As developers recently noted in a post on the game's official website, the "Homestead" update is already slated to be released for the PC, PS4 and Xbox One ports of the MMORPG next month, and that is likely taking up all of their attention right now.
Developers have yet to reveal what else will be added after "Homestead," however, though director Matt Firor did previously hint that "amazing new things" are coming this year.
Perhaps one of those "amazing new things" is Vvardenfell.
More details about the different additions coming to "The Elder Scrolls Online" this year should be made available soon.