'The Expendables 4' Cast: Hulk Hogan to Replace Sylvester Stallone as Barney Ross?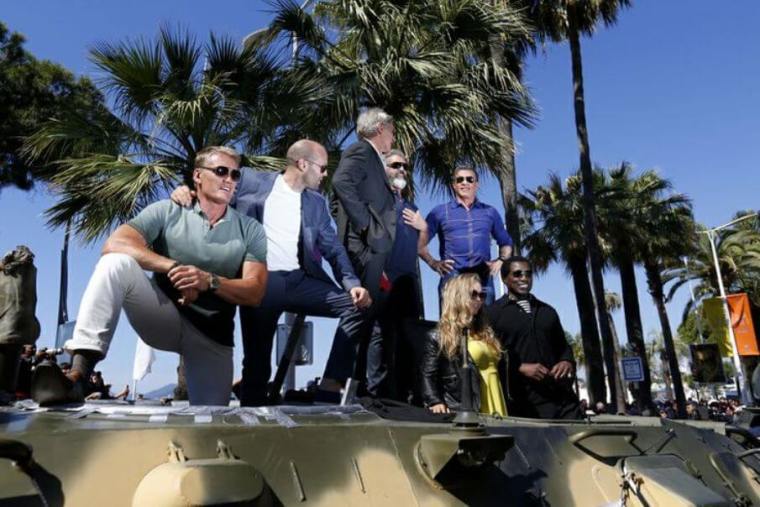 "The Expendables 4" cast may experience a major shakeup because rumors say Hulk Hogan will replace Sylvester Stallone as Barney Ross in the upcoming sequel.
Rumor has it that someone new will join the cast of "The Expendables 4" and someone will also exit the film project. Sylvester Stallone may no longer be part of the sequel and could be replaced by Hulk Hogan, while Dwayne "The Rock" Johnson may also enter the scene, according to Movie News Guide.
Barney Ross, the leader of the group of mercenaries in the franchise, was played by Stallone in the previous three installments. The fourth movie may see Hulk Hogan playing Barney and Johnson being cast as the villain who will hunt down the members of the group. Johnson reportedly got an offer for the said role.
Terry Crews, who plays Hale Caesar in the three "Expendables" movie, thinks Stallone is gunning for an Oscar award and he does not think their movie will lead him to that goal. In an interview with Slash Film (SF) during the Fox party for the Television Critics Association, Crews revealed that Stallone may want to concentrate on "Creed," which helped him bag a Golden Globe.
Crews also brought up the possibility of Barney sitting out the fourth movie. Stallone, on the other hand, could work behind the scene, as he already directed the first movie and wrote the scripts for the three films.
"He might. He might, but whatever Sly says I'm doing. He's like my dad," Crews told SF in the interview. "He's literally my dad in the business. If Sly's like, 'I'm out of this thing,' I don't see myself doing it."
Some have criticized the latest "Expendables" film for having too many cast members and a lower story quality. The third movie ended up being having the worst performance among the three films, the report points out.
It is worth noting that the rumors about the cast of "The Expendables 4" have not yet been confirmed. More details about the movie are expected to surface as its scheduled premiere approaches.