'The Expendables 4' Rumors: Hulk Hogan Steps Up to Replace Sly's Barney Ross?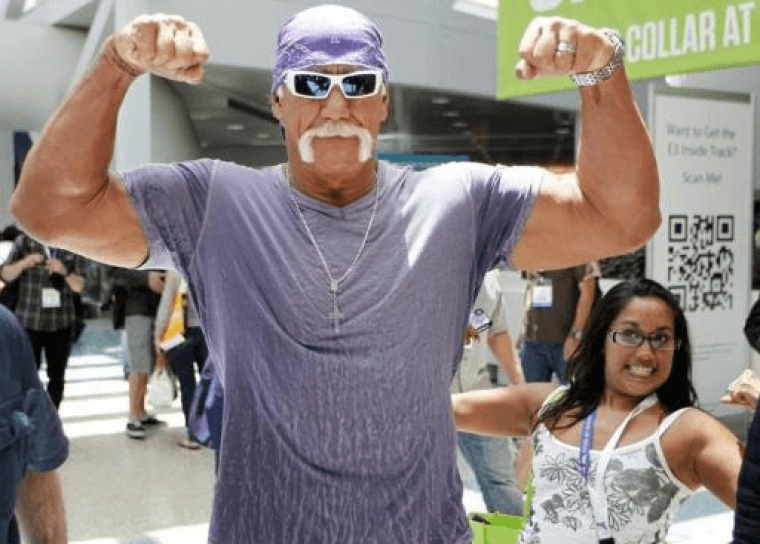 For the past months, debates have been hot on "The Expendables 4," especially after recent reports suggested that Barney Ross might appear in the movie with a new look.
The rumors suggest that Sylvester Stallone's famed character will be taken over by Hulk Hogan, who has been included on the list of newbies to join the awesome cast. It is worth noting that Hogan was initially reported to play the role of a villain, but with the new reports, the fourth installment of the hit franchise is becoming more and more complicated.
Rumors about Stallone leaving the franchise first emerged after Terry Crews, who plays Hale Caesar in the films, said the actor and producer now has chances to look after other projects, especially now that he has recently received an award.
Stallone obtained a Golden Globes award for his performance in "Creed." He is also nominated for an Oscars. Due to the outpouring of praise for the new franchise and the possibility of a sequel, it is speculated that he will hand over the franchise to someone else, meaning he will also have to give up his role as Barney Ross.
It is unclear if Stallone has any thoughts about leaving the team he gathered, but some critics believe that he won't just drop the team in a fit because of possibilities with another project. After all, his Barney is the foundation and stronghold of the "Expendables," and fans might not be interested in a movie that doesn't star their hero.
Meanwhile, it was recently confirmed that production is at the early stages. There is still no confirmation regarding the rumors about Hogan taking over Stallone's role, but it is expected that Stallone will give his fans a reasonable explanation in case he won't be able to reprise his role.
Another wrestler hot on the cast list is Dwayne "The Rock" Johnson. It is said that he will play a villainous role, but if this is true, a representative will have to give the official word.
"The Expendables 4" is scheduled to hit big screens sometime in 2017.