'The Flash' Casting News, Update: A New Love Interest Coming For Barry Allen?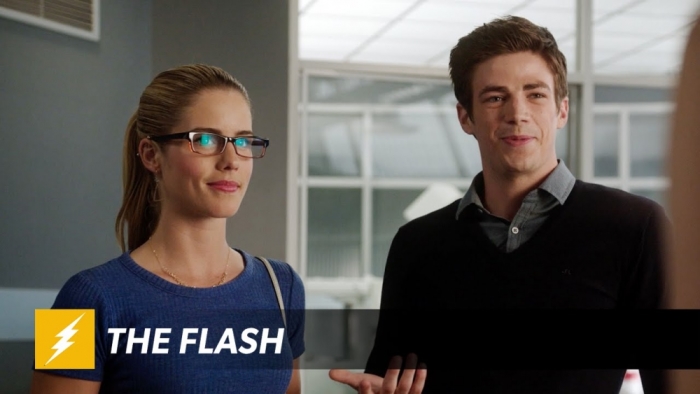 If this latest casting news update turns out to be true, then fans of the hit The CW TV drama series "The Flash" will have to hold off their wait for an Iris-Barry love team-up.
A report from TV Line said that the fast man alive (Grant Gustin) will get a "familiar" yet "brand-new love interest" when Season 2 of the superhero series kicks in for its upcoming second season.
The media outlet claimed to have learned that the network is casting a major recurring role for one character named "Wendy" who is a "spunky, fun and funny" romantic interest for the Central City Police forensic scientist.
Wendy is also in fact, a cop in CCPD. She is further described as a "bright and scientific-minded" exactly like the "Arrow" resident genius, Felicity Smoak (Emily Bett Rickards).
Fans may remember Barry finally revealing his longtime crush with his childhood companion, Iris (Candice Patton) towards the conclusion of the show's freshman season.
As for what to expect when the show returns to the small screens, earlier reports cited executive producer Andrew Kreisberg revealing that the new chapter will "introduce a few more speedsters" and a "bunch more villains."
"How they [speedsters] and those villains come about is part of the surprise of season two. We're really excited," the show runner informed the people from The Hollywood Reporter.
The actor himself (Gustin) revealed that the next season is certainly "going to be amazing" as it will now tread more into its source materials.
"It's going to be even more comic book-y, which is fun, and it's going to go in the direction I want to go with Barry, which is a little more confident and cocky with his powers," the actor said.
"The Flash" is slated to premiere its Season 2 this fall of 2015.