'The Fosters' Season 3 Spoilers: New Characters Bring New Dimension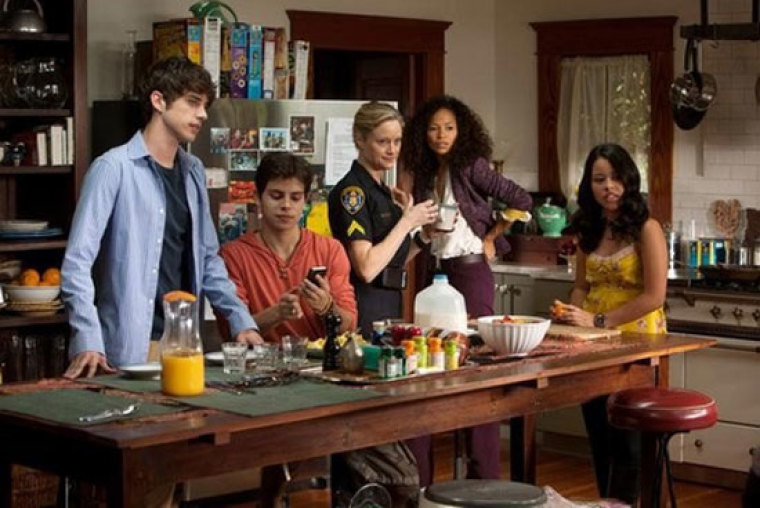 The upcoming return of "The Fosters" is expected to bring a new character that could spice things up for Jude.
It was stated that a future episode will be featuring a new character named Jack, who will become Jude's new friend. Apparently, Jude will be accompanied by Callie at a foster youth event where they will meet Jack.
However, it was stated that Jude and Jack's friendship could turn into something more. Since Jude's boyfriend is currently far away, there are speculations that Jack could become the newest love interest when the series returns.
According to Broadway World, the episode that will be introducing Jack will be titled "If and When." The synopsis for the future episode reads, "Callie is surprised to find that Jude is spending time with Jack, a quirky foster teen they met at a foster youth event. Brandon and Mat decide to write a Romeo & Juliet rock musical as their senior thesis project, but they disagree over who should play Juliet. Meanwhile, Jesus asks Ana about the identity of his and Mariana's birth father."
Meanwhile, Jack will not be the only new character introduced in the upcoming season. Apparently, Jesus will be asking Ana about Mariana's birth parents. With that, a new set of faces are expected to make their debut in the episodes to come.
However, fans will have to wait a few episodes into the return to meet the new characters. The upcoming episode will be showing Callie, played by Maia Mitchell, welcomed to the Fosters family. She will then be seen trying to deal with living with Brandon, played by David Lambert.
"The Fosters" season 3 returns on Freeform, previously known as ABC, Monday, Jan. 25. The episode that will introduce Jack will air on Feb. 8.