The Golden State Warriors' Draymond Green Is More Than Deserving of a Super-Max Contract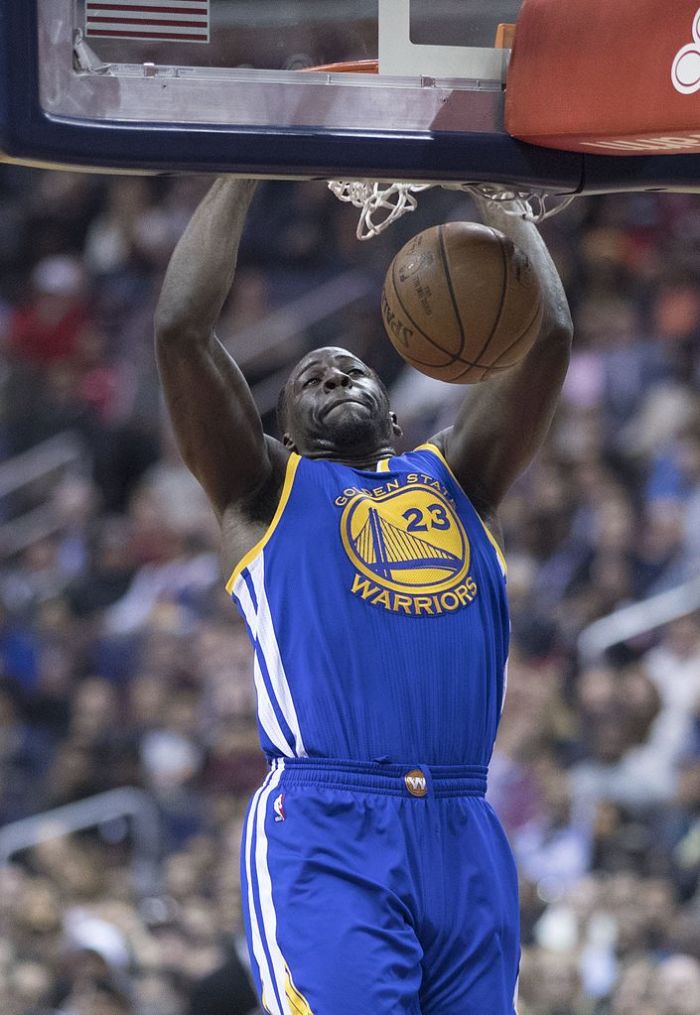 When Draymond Green was selected in the second round of the 2012 NBA Draft with the 35th pick by the Golden State Warriors, the move didn't exactly register that much on the Richter Scale.
Even the most optimistic projections for Green at the time had him turning into nothing more than a solid rotation player.
That humble start to his professional career is part of what makes Green's rise to the ranks of the NBA's elite so astonishing.
Since being drafted 35th overall, Green has earned three All-Star Game berths, one Defensive Player of the Year award and above all else, three NBA titles. He's also established himself as the second-best player to come out of that 2012 draft behind Anthony Davis.
Green has taken no shortcuts on his way to being multi-time NBA champion and All-Star.
He's worked on his body tirelessly so that he is capable of keeping up his intense brand of defense throughout games. He's also refined his skillset by turning himself into a smarter passer and someone who cannot be completely ignored when he's shooting from beyond the arc.
The numbers on Green's Basketball Reference page may not jump out at anyone, but make no mistake, he has been essential to the Warriors winning titles in three of the last four years.
Green is the fiery heart and soul of the Warriors, and he brings an edge to the team that simply cannot be replicated.
Green understands his value to the team, too, and after willingly taking less money than what he could have gotten a few years ago in order to make it possible for the Warriors to sign Kevin Durant when he became a free agent, he now has his sights set on signing the most lucrative contract he can.
According to league sources spoken to recently by ESPN's Chris Haynes, Green will turn down the three-year $72 million extension that the Warriors are expected to offer him this summer.
Instead, Green is reportedly eyeing a super-max contract offer that can pay him as much $226 million over five seasons and he can be eligible for that if he earns either an All-NBA Team selection or a Defensive Player of the Year award or an MVP award next season.
Fans may look at that deal for Green, look at his numbers and come to the conclusion that the Warriors would be paying too much, but again, his value to the team goes beyond the box score.
The Warriors still have to think about handing out new contracts to their other stars such as Klay Thompson and Kevin Durant, so it's not guaranteed that they will give Green the deal he wants.
If the Warriors do end up giving Green that deal he is seeking, it will be perfectly understandable, and even if paying that much money to one player will always be a risk, Green has shown that he is more than deserving of the franchise taking that chance.
The Warriors would not be where they are now without Green, and sometime soon, they will need to hand out the big bucks if they want to ensure that they can continue winning with him.