The Last Twitchings Of Flabby Liberalism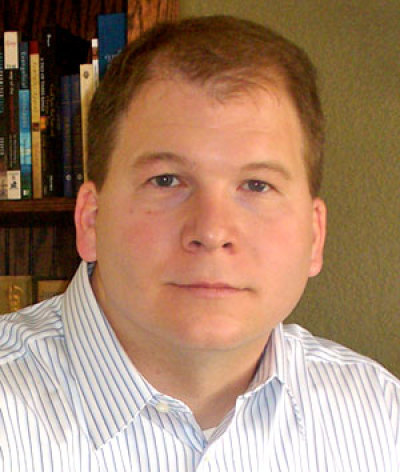 The Supreme Court followed its decision on the Texas abortion law by refusing to hear a case on the religious freedom of pharmacists. Are you discouraged?
Yesterday, we talked about the Supreme Court's supremely disappointing ruling against a common-sense Texas law that required abortion providers to have admitting privileges at a nearby hospital and abortion mills to meet the same safety standards as other medical facilities.
Unfortunately, the Supreme Court ruled the law unduly burdened a woman's right to an abortion. It's just another indication that, at the end of the day, our culture is committed to sexual autonomy above anything and everything else — even the health and safety of women.
Then Tuesday, we learned the Supremes had left a Washington state couple, and their right not to violate their consciences as pharmacists, out to dry. Now pharmacists in Washington state must offer abortifacients, or go out of business.
For pro-lifers, these rulings can feel like a gut-punch. But let's be clear, these decisions are by no means the end of the pro-life movement.
Enormous strides for life have been made over the past few years. The needle is pointing in our direction —which is why the pro-abortion crowd is so wildly celebrating these decisions.
Look at the lay of the land. Half of all Americans now believe abortion should be legal only under extreme circumstances — and the pro-life movement is getting younger, not older. Pregnancy care centers outnumber abortion clinics three to one. Ultrasound and in-utero photography show us beyond a shadow of a doubt the humanity of the preborn — even on TV shows like the Big Bang Theory!
Don't forget the legislative advances: 286 abortion restrictions have been passed at the state level just since 2010 — all but two remain untouched by this SCOTUS decision. As Sarah Kliff gloomily reported at Vox, "the Pro-life movement is winning."
And consider this: The Daily Show's celebratory tweet yesterday about the decision was met with harsh criticism — even by pro-choicers!
A year ago, the Obergefell decision making so-called same-sex "marriage" the law of the land, felt like a gut punch too. And on July 4 last year, I woke up to an email from a friend in New Zealand. He wrote this:
"Dear John, I'm celebrating American rebellion by saying extra prayers for your country, after I have prayed . . . for my own. I know from our experience here, where the gay marriage debate was lost … how discouraging the whole thing can look.
The last twitchings of flabby liberalism are full of rage, but thank God, after death comes resurrection. I'm convinced we are on the cusp of something beautiful, brave, new, old and great. It'll be deep, and it'll be good. 'God appeared in human form to bring the newness of eternal life; and what had been prepared by God began to take effect. As a result, all things were thrown into ferment, because the abolition of death was being carried out . . .' Unfortunately, we only get past the ferment by being brave now, and not running away when Ruth Bader Ginsburg roars. But isn't that what lives, fortunes and sacred honour are for, in the end — to be pledged to Something Big?"
And then, as a committed believer in the British crown, he added: "PS: Nothing in this email should be construed as support for the rebellious, tax dodging colonies. Having been defended against the French, you shouldn't complain about paying the bill."
I needed that email a year ago, and was reminded of it again yesterday. Christian, we are pledged to something big. Which is why Chuck Colson always urged us to remain at our posts, no matter how dark things get.
The culture of death will not win. Christ has risen. Monday's terrible Supreme Court decision cannot and will not stop the incredible work of pregnancy care centers, pro-life apologists, and all the everyday champions of life.
So be of good cheer. He has overcome the world.
Originally posted at breakpoint.org.
From
BreakPoint
. Reprinted with the permission of Prison Fellowship Ministries. All rights reserved. May not be reproduced or distributed without the express written permission of Prison Fellowship Ministries. "
BreakPoint
®" and "Prison Fellowship Ministries®" are registered trademarks of Prison Fellowship