'The Man In The High Castle' News, Update: Alternate History Series Is Amazon's Most-Streamed Show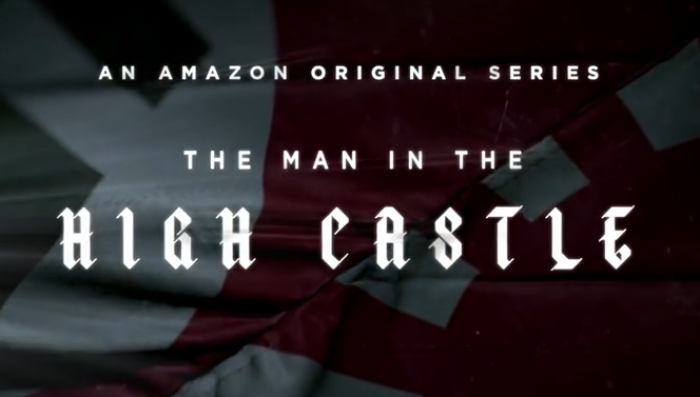 Web streaming service network Amazon has just confirmed the hit alternate history drama series, "The Man in the High Castle," as the most-streamed title. This announcement came after the network renewed the show for a second season despite some advertising controversy. Given the fact that the Nazi drama's pilot had been streamed the most in Amazon history, its renewal and elevated position come as totally unsurprising.
As further detailed over at Entertainment Weekly, the Frank Spotnitz-produced series has overtaken the detective drama, "Bosch," in its popularity. It has yet to be learned when "The Man in the High Castle" Season 2 comes out. "Bosch," however, is slated to return to the small screen by next year.
For those uninitiated, the highly-acclaimed series offers a glimpse of what America would be like if the Nazi party of Germany had won the second World War. In the story, the country is divided into three factions: the "Greater Nazi Reich" in the east, the "Japanese Pacific States" to the west and the "Neutral Zone" in the middle.
The series is loosely based on the novel by Philip K. Dick and created for the screen by Spotnitz. The series stars Alexa Davalos as Juliana Crain, a young woman from California who seems to be content living under the control of the Japanese. She lived with her boyfriend, Frank Frink (Rupert Evans). Juliana's life eventually changed when she became affiliated with a certain Joe Blake (Luke Kleintank). The latter was introduced to be a recruit of the American resistance. He later was found out to be working for a high ranking Nazi official, John Smith (Rufus Sewell).
Last month, the show garnered some backlash from the public when a series of Nazi-inspired promo materials were seen in some parts of New York City.
In a report from Variety.com, it was learned that the show would pull out the ads in the midst of criticisms.
Stay tuned for more updates.