The Missionary Zeal of the New Progressive Imperialism
Don't spoil the new Christendom!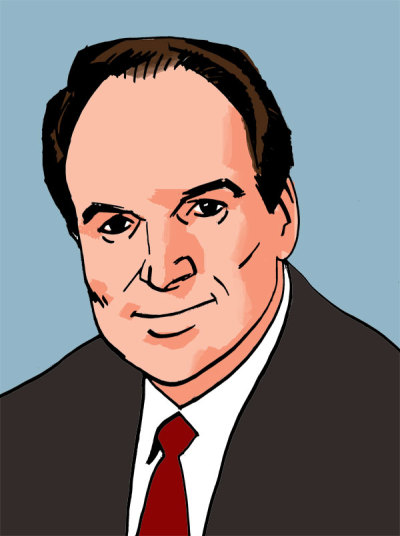 That may be an apt summation of a message to the West from Nigerian Roman Catholic Bishop Emmanuel Badejo, cited by Esther Goldberg in The American Spectator.
Said Bishop Badejo: "If the West cherishes freedom for gays and homosexual unions and abortion and contraception, suppose Africans are not wired that way. For the African, life is sacred." In the West, however, there "is a diminishing sense of the respect for the sanctity of life. And all of this is to be imposed on Africa, at whatever cost: we think that it is immoral and that it is unjust."
The African bishop is among the powerful voices of what Philip Jenkins called the "Next Christendom" which is rapidly becoming the "new Christendom." Jenkins has written extensively about the "huge and growing Christian populations" in developing nations, once called the "Third World," and occupying primarily the "global south."
There is a spiritual revolution going on there, and Jenkins, in an article in The Atlantic (October 2002), said that what is "taking place in Africa, Asia, and Latin America is far more sweeping in its implications than any current shifts in North American religion, whether Catholic or Protestant."
Bishop Badejo speaks for many Christian leaders in that new Christendom when he warns of the attempts by Western left-progressives to impose their values. It is the progressive movement by and large that has given us all those university multicultural studies programs, yet it is leftist progressivism that is trying to force all cultures into its ideological mold on certain issues.
In an interview with Diane Montagna, appearing in Aleteia, a Catholic journal, Bishop Badejo singled out one of the most zealous left-progressive missionaries, Hillary Clinton. The Nigerian Bishop cited Clinton's statement that "deep-seated cultural codes, religious beliefs and structural biases have to be changed" so that women can have access to "reproductive health care and safe childbirth" — mostly meaning abortion.
Worldwide, there are three groups of people, the Bishop said: "those who believe in God, those who do not believe in God, and those who think they are gods." In Bishop Badejo's view, Hillary Clinton thinks she is a god. "I'm not obliged to believe that," he said.
There is something "innate in us as Africans that makes us Africans," the Bishop said. In the context of gender, the way God created the world and the people in it comprises "the beauty of His creation," and that beauty is "found in variety, in color."
"If these values are not precious to Hillary Clinton, I think she has no right at all to call for a change in religious values and religious beliefs," he said.
But that is exactly what left-progressive missionary enterprises do. The Bishop also noted the Obama Administration's appointment of Randy Berry as the Special Envoy for the Human Rights of LGBT Persons. That action, said Bishop Badejo, "shows how little the current US administration respects the democratic values it seems to preach, especially when they preach them abroad."
He noted the Obama administration's policy of "making aids and grants to Africa conditional on our accepting anti-life values." This sounded "absurd" when first put forth by Washington, but such absurdity seems to be even more out in the open now, he said.
Bishop Badejo highlights the fact that the left, which has so disdained Christian missions as an arm of Western colonialism, ironically has developed its own missionary enterprises to extend what Bishop Badejo calls "cultural imperialism" being promoted "so blatantly."
And, we might add, arrogantly.
And hypocritically when you consider how the left has sometimes caricatured and vilified Christian missions, labeling missionaries as tools for the advance and perpetuation of colonialism. James Michener, for example, in Hawaii, his fictional book that became a big-screen movie, depicted early missionaries to the Hawaiian Islands as self-righteous religionists who spoiled paradise.
And speaking of movies, John Lyden, in "The Routledge Companion to Religion and Film," details Hollywood's scurrilous view of missionaries — especially after the 1960s. We all know, for example, thanks to the film-makers, that serene Pocahontas was ruined because of her exposure to Christianity.
Occasionally, however, there are refreshing breakthroughs of honesty, as in the case of atheist Matthew Parris. He tells of returning to the African nation he knew as a boy as Nyasaland, called today, Malawi. While there Parris observed the work of mainly Christian charities in relieving the hardships of Malawi's people. Such services, Parris wrote, "inspired me, renewing my flagging faith in development charities. But travelling in Malawi refreshed another belief, too: one I've been trying to banish all my life, but an observation I've been unable to avoid since my African childhood. It confounds my ideological beliefs, stubbornly refuses to fit my world view, and has embarrassed my growing belief that there is no God."
Parris said even though he's a "confirmed atheist," he has become convinced "of the enormous contribution that Christian evangelism makes in Africa: distinct from the work of secular NGOs, government projects and international aid efforts." These are insufficient, Parris wrote, because they do not bring personal transformation. "In Africa Christianity changes people's hearts," he said. "It brings a spiritual transformation. The rebirth is real. The change is good," Parris wrote in a 2008 piece in The Times of London.
It is ironic that left-progressives, after their distorted accusations and depictions of Christian missions as colonialist and seeking domination of indigenous peoples on behalf of the West, have now given the world "missionary" efforts that are truly arms of imperialism, demanding: "Accept our agendas about global warming, abortion, and homosexuality, and we will help you — otherwise take a hike."
The wisest thing indigenous Christian leaders can say to the missionaries of left-progressivism is, "Hands off my country!"