The Modern Family Presents Modern Problems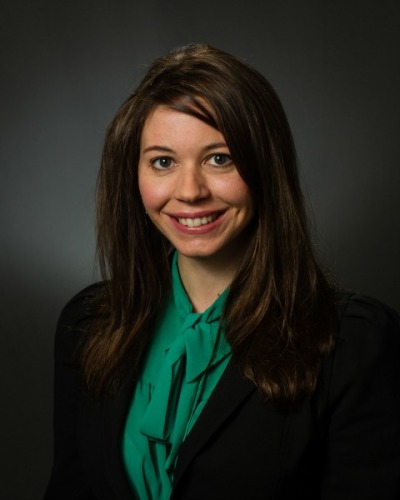 In a classic example of life imitating art, Modern Family's Emmy-nominated actress Sofia Vergara has found herself in the midst of a national conversation surrounding her twin girls. The twin girls are currently in the embryo stage, cryogenically frozen in a Los Angeles lab, as Sofia and her former fiancée, Nick Loeb, battle out their future.
However, this isn't the typical Hollywood custody battle that one has become accustomed to reading in the pages of US Weekly or InTouch. According to Nick's complaint filed with the Los Angeles County court, it's not a matter of Sofia or Nick arguing over who gets the kids during future holidays, it's whether these two children should be even given a chance to live at all.
Nick has stated he wants to raise the twins; Sofia's lawyer claims she "is content to leave the embryos frozen indefinitely as she has no desire to have children with her ex." They previously had signed an agreement stating that consent of both parties was needed to bring the embryos to term.
This week, Sofia spoke out publicly for the first time in response. Speaking to Howard Stern, Sofia acknowledged that children need parents, and because of the severed relationship she has with the twins' father, it would be "selfish" to bring them into a situation where "everything [is] wrong for them."
In other words, what Sofia is actually saying is that no life is better than a perceived difficult one – difficult for the girls, and difficult for her.
Let's imagine for a moment that other parents and single moms in this world had the knowledge of what might come for the lives of their children in a world where "everything was wrong for them": I think of the mothers of Helen Keller, Andrea Boccelli, and Stevie Wonder. Where would blind and deaf people across the world be without the tools and path that Keller created for them? Where would the world be without the musical beauty and joy that Boccelli and Wonder have brought into so many lives and homes? And even apart from what they have contributed to the world or what anyone besides them thinks, who would argue that their lives were not worth living?
I also think of close friends who are the products of volatile, broken relationships – friends who are changing their communities for the good and friends who, in some respect, saved my own life during dark times. One of those friends is currently raising alone a beautiful, full-of-life little girl in a situation with the girl's father that would give Nick and Sofia's story a run for its money. Yet, despite an incredible amount of obstacles that my friend and her daughter have had to navigate together, she would tell you that this little girl has been the biggest joy, the greatest blessing, and the saving grace of her life.
Sofia and Nick are finding out the hard way, under the unrelenting scrutiny of the public eye, that when it comes to trying to artificially control the creation of human lives, the choices are difficult and the outcomes are less than ideal. That aside, the reality is that now two little girls' lives are at stake. Every child deserves a chance to live; and certainly, before the relationship went south, both of these parents went to extensive lengths for several years to create these two human beings. From the moment they began that process, they also took on the tremendous responsibility that comes along with it.
And, while the situation is no longer the one "planned," that risk was present from the first day Sofia and Nick decided to create life together – and certainly, the risk coming to fruition does not give them the moral license to keep two little girls—two little lives—frozen forever. To be sure, the girls do indeed exist with DNA – DNA that may reflect the physical beauty of their mother or the entrepreneurial skills of their father. Where is the say of the twins in all of this? We are treading in dangerous waters as a society if we give our stamp of approval to adults who create children to fulfill their desires only to leave them behind when it becomes less than convenient.
Certainly, whether a person lives or dies should not be contingent upon the whims and emotions of adult relationships. As Katy Faust recently pointed out, our divorce culture has already spoken the message to children that they must behave like adults when accommodating their parents' decision to split up. The new frontier of artificial reproduction risks sending the message that the lives of children matter only if their parents deem it so. My generation, the new generation of parents presented with options not available to generations past, should take careful note.
There is no denying that a difficult road lies ahead for Sofia and Nick. But any challenges pale in comparison to the fact that, as it stands now, these twin girls' lives and futures hang by a thread, being hashed out by court briefings, legal technicalities, and in some respects, the courtroom of public opinion.
Sofia should do the right thing and choose life for her little girls. Indeed, a difficult life does not mean that life is not worth living. For, as Helen Keller said, "When we do the best that we can, we never know what miracle is wrought in our life, or in the life of another."
Kerri Kupec is legal communications director for Alliance Defending Freedom and its Center for Life.