The Ordeal of Iraq's Christians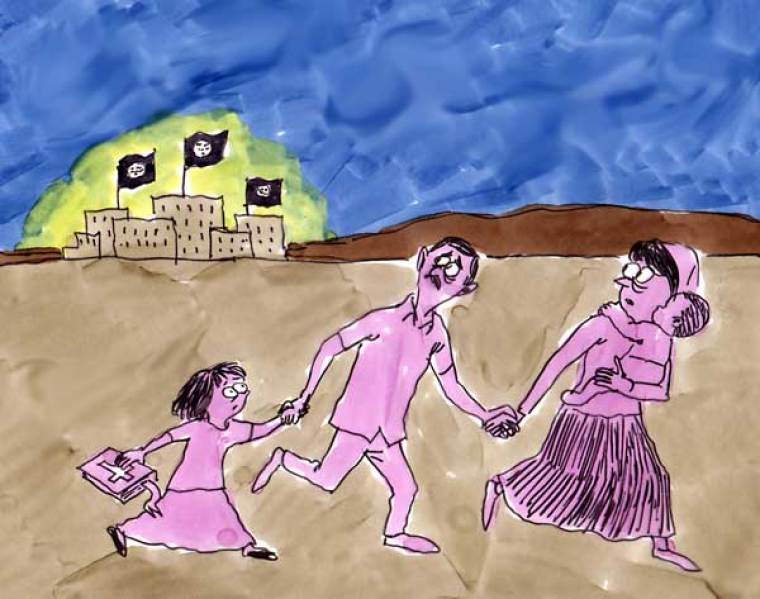 An Iraqi Archbishop says he argues with God "every day" and is failing to understand "what He is doing" in the face of the extreme suffering of persecuted Christians in the region.
"I don't understand what he is doing when I look at what has happened in the region," Chaldean Catholic Archbishop Bashar Warda of Erbil told The Criterion, newspaper of the Archdiocese of Indianapolis. "I quarrel with him every day."
Warda said that over 100,000 Christians and other minorities have sought refuge in Erbil over the past year, fleeing the Islamic State terror group.
"Daesh is evil," the archbishop said, using the Arabic name for the terror group. "The way they slaughter, the way they rape, the way they treat others is brutal. They have a theology of slaughtering people."
Warda credited the airstrike operations carried out by the U.S. and its international allies for so far keeping Erbil out of IS' hands, but noted that the city can also fall, just like Mosul.
"It's quite possible, but the coalition, led by the Americans, has stopped Daesh from advancing," he continued. "This has given some sense of security to the people. But Daesh is just 40 kilometers (25 miles) from Erbil. It's not far away. Anything could happen."
Read more at http://www.christianpost.com/news/persecuted-christians-walk-10-hours-in-dark-of-night-to-escape-isis-praise-god-for-still-being-alive-143960/