The Presidential Race: Heading for a Tight Finish?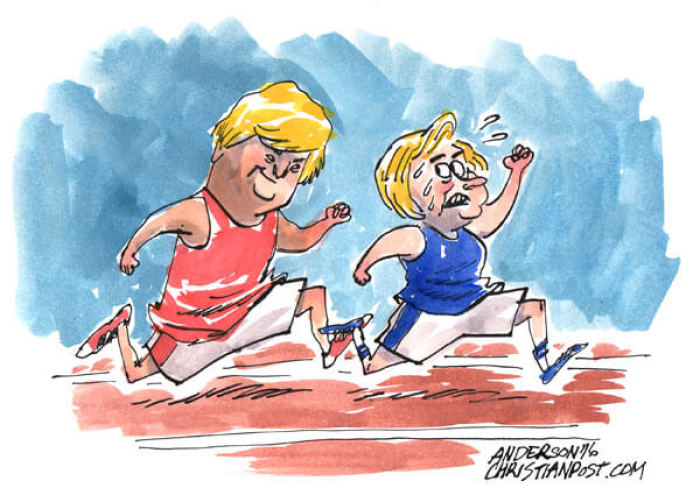 In fewer than two months, tens of millions of voters will take to the polls to elect the next president of the United States of America.
The two people most likely to win big on that first Tuesday in November are Democratic nominee Hillary Rodham Clinton and Republican nominee Donald J. Trump.
As September continues, which of the two is seen as most likely to get the necessary minimum of 270 electoral points come November? Three different analyses provide insight.
Read more at http://www.christianpost.com/news/election-forecast-donald-trump-hillary-clinton-rcp-pollyvote-fivethirtyeight-169782/#GvBMzYPhdkEK5l5K.99