'The Promised Neverland' Chapter 47: Humanity's Sordid History to Finally Be Revealed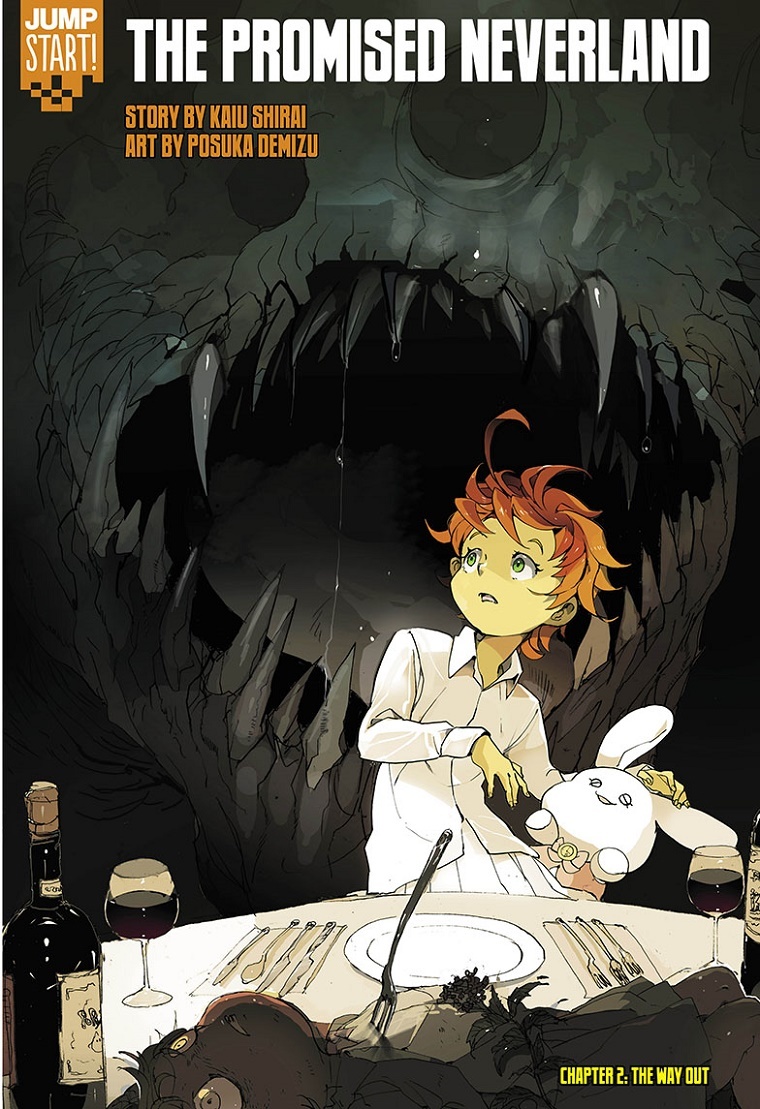 Ray and Emma may have been saved by demons, but they are not the same villainous creatures they have just run away from. The world will only continue to expand, and things will get even more complicated on the next chapter of the dark fantasy manga series "The Promised Neverland."
The previous chapter has finally introduced the children's mysterious saviors as Sung-joo and Musica. It turned out that Ray was only able to tell that the two were demons when he caught sight of Musica's feet. They looked like the feet of an animal than that of a human.
This realization also sent Emma into a panic. Thinking that Sung-joo and Musica have already butchered their friends for dinner, she rushed into the kitchen, saying a thousand apologies in her head. However, their friends were all still alive. Moreover, they were all happy to find out that Emma was finally awake.
Apparently, Sung-joo and Musica are part of a few demons who abstain from eating human meat due to their religion. They also happen to be Ray and Emma's best bet to finding out what has happened to humanity 30 years ago.
How much of the forgotten history of humans will Sung-joo and Musica be able to tell? Moreover, will they also reveal how demons have come to rule the world in the first place? Where did they come from, and what exactly is it that they do?
Even though the two religious demons have shown what seems to be good intentions for the kids, some fans are still skeptical about their real plan. Sung-joo, for one, does not seem to be treating the children as equals. He even said that the only reason he saved them was out of curiosity.
If worse comes to worst and the demons from the plantation are able to locate the children, will Sung-joo be willing to fight for them, or will he end up handing them over to prevent further complications? Fans seem to view Musica as the one with a deeper concern for the children, and the one who may fight for them should the need arise.
Other fans have also expressed their excitement over the world building that's about to take place as Sung-joo and Musica share what they know about the outside world. Were they around for the entire 30 years? More importantly, have they met the enigmatic Mr. Minerva?
The next chapter of "The Promised Neverland" will consist of 21 pages. It will also come with a color illustration to celebrate the manga series' growing popularity.