Real Housewives of New York News: Bethenny Frankel 'In A Really Good Place'
Real Housewives of New York News: Bethenny Frankel 'In A Really Good Place'
Bethenny Frankel has been through a lot these past few years. The "Real Housewives of New York" star has survived the cancellation of her talk show, and she's still dealing with her ongoing divorce to ex-husband Jason Hoppy.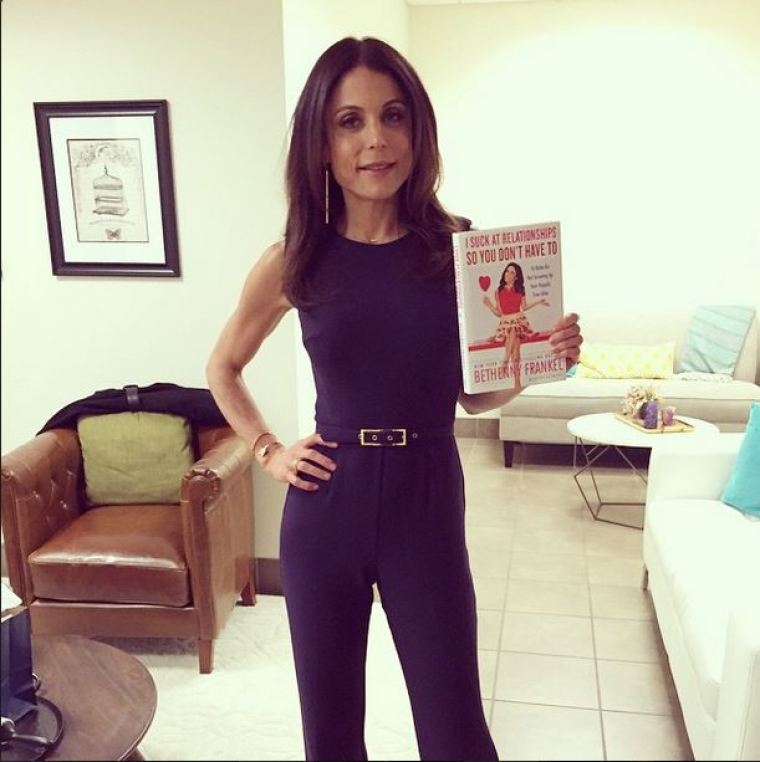 But the 44-year old has bounced back as she's currently promoting her new book, "I Suck at Relationships So You Don't Have To" and moreover, she made her much-awaited return on the current season of "The Real Housewives of New York." The first episode of season seven, which aired last week, showed Frankel looking for a new apartment and having a meltdown while she bemoans the fact that she doesn't have a home after leaving the place she shared with Hoppy.
However, the reality star told E! News that she's far from being miserable and things are "pretty good" right now.
"I'm just in a really good place right now," she told E! News. "I feel happy. I feel good about what I'm doing. I'm excited to be on a book tour, I'm excited to be on the show."
Frankel revealed that the one thing that worries her about her split with Hoppy is how it will affect their daughter, Bryn.
"In any breakup, the most important thing is thinking about the fact that there's an innocent victim who just needs to be loved completely and respected and you just have to think about the ramifications of your decisions," said Frankel.
Despite the fact that she and her ex parted ways in a less than amicable way, Frankel said that she hasn't stopped looking for love.
"I do believe in love and I'm totally keeping my options open and I've met incredible men. Bad apples don't spoil the whole bunch. I'm not bitter, I love meeting new people," she revealed.
"The Real Housewives of New York" airs on Tuesdays at 9 p.m. on Bravo.