'The Reflection' Latest News: 12-Part Series to Be Released on Blu-ray in 2018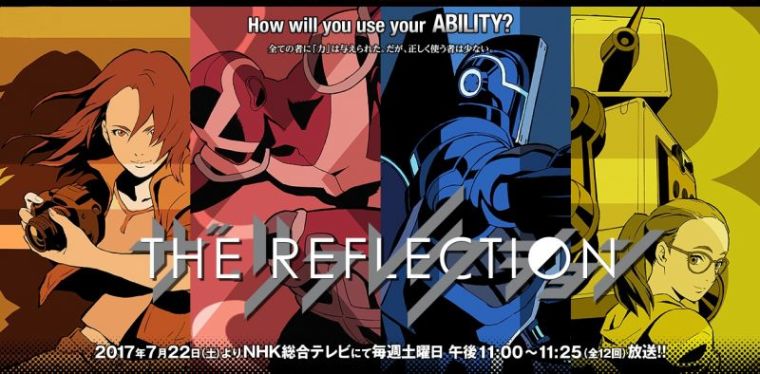 The Stan Lee-produced Japanese superhero anime series is going to be released in a Blu-ray Box in 2018. But while the series currently goes by the title "The Reflection" on broadcast, it will eventually become "The Reflection Wave One" upon release.
"The Reflection" is set to run for 12 episodes, amounting to a total of 288 minutes in airtime. The Blu-ray version promises to deliver an extra 30 minutes' worth of additional content, bringing the total play time to 318 minutes.
The Limited Edition comes with such bonus rewards as interviews with creator/director Nahagama Hiroshi, soundtrack producer Trevor Horn, and executive producer Stan Lee; a collection of the promotional videos and commercials released for the series; audio commentaries for the first and second episodes; and box and jacket illustrations by character designer Yoshihiko Umakoshi.
Additional bonuses are also available from online resellers. The first 150 people who order the First Limited Edition of the title from Bandai Visual Club will also receive an autograph by Lee on a special colored paper featuring an illustration of the character Mr. Mystic. Lee himself does the voice of Mr. Mystic in the anime series' English-dubbed version. The reservation deadline for this is on Wednesday, Jan. 17, 2018.
On the other hand, the First Press Limited Edition from Amazon Japan will also come with a Umakoshi-illustrated B2 fabric poster featuring the characters EXON and I-Guy. The same characters appear on a mouse pad that comes with the First Press Limited Edition from Sofmap, while an acrylic eyeglass holder with an illustration of Mr. Mystic comes from the First Press Limited Edition from Rakuten Books.
"The Reflection Wave One" Blu-ray box officially goes on sale on January 23, 2018.
Meanwhile, "The Reflection" airs on Saturdays at 11 p.m. JST on NHK. Information on other schedules and online resources can be found on the series' official site. Episodes are also available in selected regions outside Japan via Crunchyroll.