The Silence of the Shepherds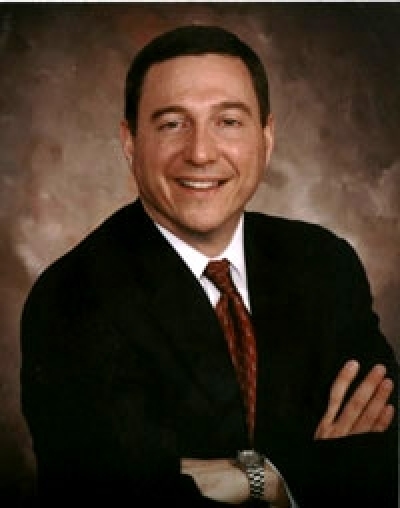 Sometimes silence speaks louder than words. In the aftermath of racial violence in Charlottesville, Virginia, too many evangelical leaders have been quiet about what President Trump said or didn't say. Why is this?
We are generally very quick to call out religious, social, and governmental failings. I know, because I did it for at least 16 years — while Bill Clinton and Barack Obama occupied the White House. When George W. Bush lived at 1600 Pennsylvania Avenue, I took a break from issuing prophetic rebukes to the nation's Chief Executive. That was purposeful, and I suspect today's prophetic evangelical voices are mum for the same reason.
Before I go any further, let me say I was wrong for harping on two Democratic presidents, while giving the Republican a pass. As the Apostle Peter reminds us in his sermon to the household of Cornelius, "God is no respecter of persons" (Acts 10:34).
Now, as I look back on my conduct during those years between 1993 and 2016, I understand I was, quite literally, showing partiality — favoring the president of one party over the president of the other — another apostolic no-no (See James 2). I justified letting Mr. Bush off the hook because he was, after all, doing his best to help evangelicals achieve our long-hoped-for policy objectives.
The problem was, as a "Bible-believing" Christian, there was no scriptural justification for treating one national leader more favorably than another. In fact, there was only biblical evidence for the opposite. Because they were disobedient to God, Adam and Eve, though the crown of God's creation, were harshly chastised and banished from the garden (Genesis 3); Moses was denied entry into the Promised Land (Deuteronomy 4:21), and Jesus called Peter, "Satan" (Matthew 16:23). Of course, we all know what happened to King David, the "man after God's own heart." (II Samuel 12:10-14)
No one should be immune to correction because they've done some things we favor. President Trump has made some sweeping promises to the people he calls, "the evangelicals." He's delivered on a few of those promises. However, Christian ethics is not a game of Monopoly. We do not get a divine "Get out of Jail" card for landing on the right public policy spaces. In God's economy, anyone that seeks to lead, direct, be in charge, order, or influence others, is actually subjected to much higher standards of accountability.
This is as true for President Trump as it was for all our past presidents. Of course, different evangelical leaders see the President's words and actions in the aftermath of Charlottesville in distinctly different ways. That's fine, and they shouldn't be shy in saying so, but if their silence is because they dare not "bite the hand that feeds them," then we have a moral crisis in the church.
As one evangelical voice, I believe the President is deserving of considerable criticism after Charlottesville and this is why:
First, leaders must have compassion and empathy. They must feel with and for people that suffer. In his statements on the mayhem and murder surrounding the Unite the Right march, Mr. Trump sent a subliminal signal, in his words — and omission of them — as well as in his tone, that idiosyncratic facts were more important than people's emotions.
However, the fact that mattered was that hate groups had assembled in Charlottesville, calling for a return to when American blacks were terrorized, Jews and Catholics were despised, and immigrants were shunned. The subsequent murder of Heather Heyer canceled any option for the President to be subtle or clever. As soon as he led into his most comprehensive statement on Charlottesville with talk of his economic achievements, he lost that compassionate connection with the victim, her family, and a country shocked by this incident.
Second, the American people expect their president to provide clear, unambiguous, straightforward guidance at a time of moral crisis.
From the beginning, Mr. Trump needed to call out the despicable nature of the event that precipitated the violence that ended in murder. There was nothing nuanced about a rally calling for the advance of racial superiority. The President's inability to instantly craft language conveying moral outrage left many doubtful about his private thoughts on the issue.
Third, the American people expect a certain bearing or style in their president, particularly at times of crisis and shocking loss of life.
He must be consummately caring and reassuring; he must be an instrument of peace in the midst of the storm — a steady hand — a calming voice — a gentle touch. When Mr. Trump was asked by reporters about Charlottesville, he turned defensive, dismissive, combative, and, even, snarky. In some ways, the President's bruiser persona can be refreshingly entertaining, even effective, but not at a time like this. Being somber, serious, respectful, and gracious are the characteristics called for after tragedy.
We need only look at the history of racial discrimination and religious bigotry in this country within some people's lifetimes to see the havoc it entails. Americans must remain vigilant and work together to keep this terribly sinful proclivity from being empowered in any way.
Those courageous pastors who have spoken openly are a model for all of us, and should be applauded, but those pastors who have remained silent need now to do what the President should have done — speak loudly and clearly — including holding our chief executive to the highest ethical standards.
The Rev. Dr. Rob Schenck is an ordained evangelical minister and president of the Dietrich Bonhoeffer Institute, located in Washington, DC. He holds a d Doctor of Ministry from Faith Evangelical Seminary in Tacoma, Washington and is a senior fellow of the Centre for the Study of Law and Public Policy at Oxford.