'The Summer of Love' Fifty Years Later: What Sex, Drugs, Rock 'n' Roll Gave Us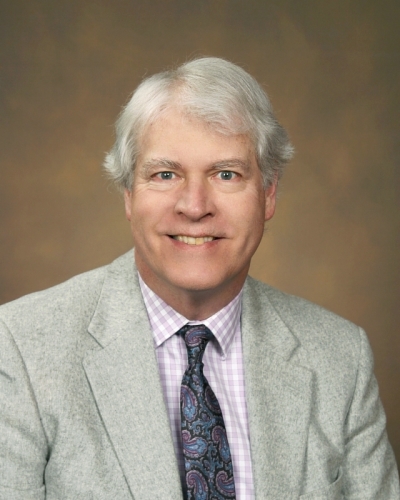 For the baby-boomer generation (or at least the counterculture segment within it) the summer of 1967 became known as The Summer of Love.
Actually, most of us boomers never experienced it. Certainly, 1967 wasn't a blissful, carefree summer of love for the hundreds of thousands of Americans serving in Vietnam.
It didn't feel much like love in my hometown of Detroit either. Fifty years ago this week, on July 23, 1967 (a Sunday, as it is this year), deadly riots erupted in the Motor City. They lasted through Friday, July 28, when, with help from the National Guard (including Detroit Tigers' second baseman Dick McAuliffe), the mayhem expired. During that week, my friend Rick was scheduled to lay down some violin tracks at a music studio downtown. His dad asked me to accompany them to the inner city. When we knocked on the door of the studio, an unsmiling middle-aged African-American man looked at three nervous white guys and drily told us that they weren't going to set anyone on fire that evening.
The actual Summer of Love took place in the Haight-Ashbury neighborhood of San Francisco. It had become a spontaneous hedonistic mecca for 100,000 hippies. A "summer of drugs, sex, and rock 'n' roll" would have been a more accurate description. Showing the proverbial power of the pen, writers managed to glamorize and mythologize a prolonged session of debauched self-indulgence. They portrayed hormonally charged young people taking the path of least resistance and luxuriating in sensual pleasures as something supposedly idealistic — loftier and nobler than the war in Vietnam and the economic struggle for the supposedly "almighty" dollar. The counterculture embraced the Summer of Love as its nirvana.
Whatever thrills the hippies at Haight-Ashbury might have had then, the legacy of the summer of '67 is far from glorious. Drugs, sex, and rock 'n' roll is hardly a formula for generational excellence. Think of "the greatest generation" that found the inner strength and character to prevail in the existential conflict of World War II: Would they have achieved such heroic heights had their priorities been to tune out the world and pursue ease and pleasure? Not a chance.
The Summer of Love romanticized unromantic sexual liaisons. Casual sex "liberated" men and women from commitment. It turned the life-affirming act of procreation into a life-cheapening pastime of recreation.
I'm sure many baby-boomers smile at the recollection of youthful flings in those days, but there was a dark side to unleashing the human libido. Millions of American families have fractured as a result of a man's or woman's addiction to the intense but transitory thrills of sexual pursuits. In doing so, they have inflicted incalculable emotional damage on millions of innocent children. Millions more children were never even born, because baby-boomers didn't want their pleasure-seeking lifestyles to be hampered by such weighty responsibilities.
Drugs? The tragedy of lives blunted and sometimes prematurely ended by drug usage has grown since the Summer of Love. You can supply your own statistics, anecdotes, and headlines. For me, the bottom-line issue is: How did our society get so spiritually anemic that millions of our compatriots still fall for the wicked illusion that happiness can be bought, then ingested, inhaled, or injected?
Rock 'n' roll? Here I'm ambivalent. 1967 was a fertile year for exciting, creative music — ranging from the Beatles' "Sgt. Pepper's" album to the beguiling West Coast sound of The Doors and Jefferson Airplane. The music was great, but it often wasn't innocent. The Doors evoked oedipal imagery. My wife loved the Airplane's "White Rabbit," not realizing until I explained to her in the '80s that it was a drug song. The Grass Roots' captured the essence of the Summer of Love with their paean to immaturity and irresponsibility, Let's Live For Today:
"By chasing after money / And dreams that can't come true / I'm glad that we are different / We've better things to do / May others plan their future/ I'm busy loving you ..."
Bottom line on the rock 'n' roll aspect of the Summer of Love: Sonically enchanting tunes conveyed distinctly countercultural messages into many pliable minds.
If you are old enough to remember the Summer of Love, I hope you emerged unscathed and have happy memories of it. If you are younger, you didn't miss anything except some fantastic music, and you didn't really miss that, because it's all available today. As for real, genuine love – not the hollow Summer of Love counterfeit – it dwells within you (see Luke 17:21).
Dr. Mark W. Hendrickson is an adjunct faculty member, economist, and fellow for economic and social policy with
The Center for Vision & Values
at Grove City College.