'The Walking Dead' Season 8: Premiere Details Revealed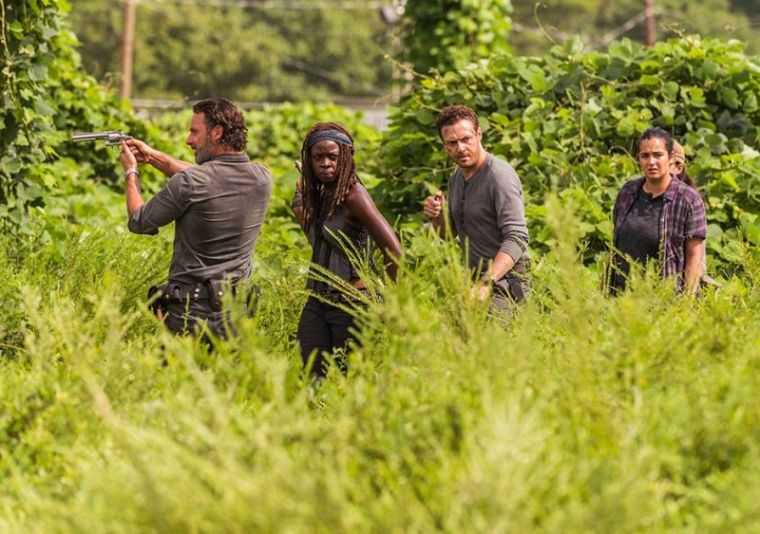 "The Walking Dead" has earned some flak from critics and fans alike as many deemed the recent seasons were unnecessarily sluggish. But season 8 will be different, according to producer Denise Huth.
Speaking to Entertainment Weekly, she teased that the new season has "a ton of action." "It's super exciting. I think it will be really, really satisfying," she stated.
Huth gushed that as a fan of the show, learning what is about to go down in "The Walking Dead" season 8 made her eager to see it all unfold and had her believing that it is "going to be great."
"It's worth the worth the wait to get to this moment," Huth said of "The Walking Dead" season 8, which will see Rick's (Andrew Lincoln) group take on Negan (Jeffrey Dean Morgan) and his army of Saviors.
Huth said that "The Walking Dead" season 8 episodes "are coming in huge" and there is newfound excitement about the fact that the characters are no longer in the dark place they have been in the previous season.
"It was a really essential part of the story, and I think we needed to go through that pain to have what we're doing now be so satisfying," Huth said of the dark tone of "The Walking Dead" season 7.
"If everything we are doing now had happened in the third or fourth episode last year, it would still be cool, but it wouldn't have the impact now because we've all had to trudge through the mud to get here. So it's great," she went on to say.
Starting off "The Walking Dead" season 8 with action will definitely distinguish it from the last year's season premiere, which is considered by many as the most gruesome and graphic episode of the zombie drama.
Fans do not need to be reminded of how painful it was to watch Negan bash the living daylight out of Abraham (Michael Cudlitz) and Glenn (Steven Yeun) in the season 7 opener.
There is a huge expectation for "The Walking Dead" season 8 seeing that it will also serve as the 100th episode of the long-running series.
"The Walking Dead" season 8 will premiere later this year.