The White House Has Problems With Roaches and Mice
The White House is a busy place, as a published list of work orders on 1600 Pennsylvania Avenue just confirms. What's alarming, especially for those who are not familiar with decades-old structures, is the effort spent on getting rid of cockroaches, ants and mice.
NBC Washington has published online a sample of work orders dating from the last year of the Obama administration to the Trump presidency. It offers a rare glimpse of life in the White House, as well as a disturbing look at the extent that bugs and critters have established themselves.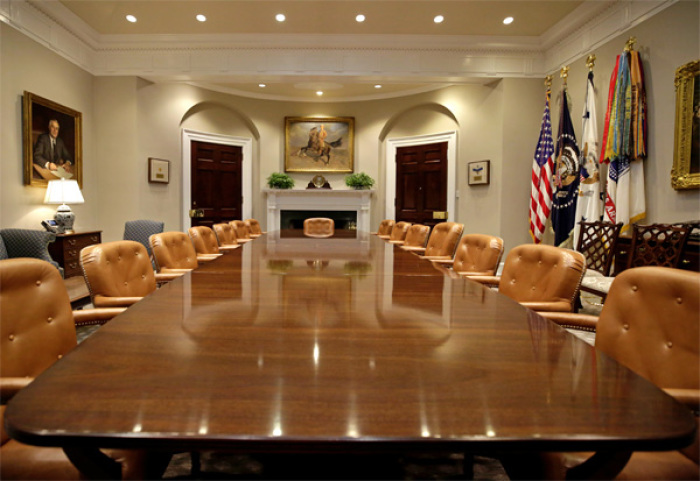 "They are old buildings, any of us who have old houses know old houses need a lot of work," General Brian Miller, a former GSA inspector, shared his outlook. With a compound the size of the White House, though, the list of encounters ran pages.
Interspersed among other mundane requests for caulk repairs, repainting, and moving around White House furniture, there are several complaints about cockroach infestations, as Huffington Post pointed out.
There are the requests for "bug lights," presumably to zap insects out of the air. More concerning, though, is the work order asking to get rid of the "cockroaches in the dining room."
There's a colorful account of an encounter with ants in the Chief of Staff John Kelly's office as well. "Ants in the window sill Chief of Staff office. I , Removed a lot by killing them, can someone tell," the fragmented note read, as Gizmodo sampled.
The worse of it, though, are reports of mice. There are several accounts of them in the work orders, often from someone asking maintenance to "pick up dead mouse" at Vice President Mike Pence's office and the situation room.
Those familiar with White House history would remember how President Jimmy Carter threatened someone's job over mice in the White House. "They still seem to be growing in numbers, and I am determined either to fire somebody or get the mice cleared out ― or both," he wrote down in his diary in 1977.
This just goes to show that it has been a problem then, and it's still a problem forty years later.