'The Winds of Winter' news and release date: George R.R. Martin reads a chapter from the novel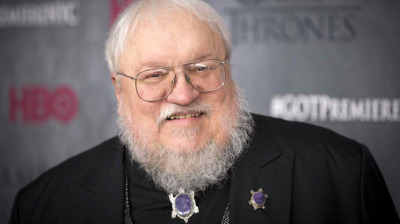 While George R.R. Martin has yet to share details on the release of the upcoming "The Winds of Winter," he did share a chapter of the novel during a convention in Spokane.
It was reported that Martin had attended the Sasquan science-fiction convention where he read a chapter of "The Winds of Winter." As reported by Geek Wire, the chapter was supposedly from the point of view of Arianne Martell, the Princess of Dorne.
Those who are avid fans of the TV series will be confused, as the character has yet to appear of the HBO series "Game of Thrones." However, it was explained that Princess Arianne Nymeros Martell is the eldest daughter of Prince Doran of Dorne. As the heiress of Sunspear, she had appeared in the first book of "A Song of Ice and Fire," showing that there were plans to wed her with Viserys Targaryen.
The chapter read by Martin tells Arianne Martell leaves Sunspear, seeking answers about the fate of Aegon Targaryen. She is accompanied by Ser Daemon Sand and cousin Elia Sand as she boards a ship to the Stormlands. During the question and answer session after the reading, Martin did not share why Princess Arianne was not yet presented in the HBO adaptation. Meanwhile, he did share that the book will be ready by spring of next year. It will be released before season 6 of "Game of Thrones" returns on HBO in 2016.
Martin also added, "The show is moving forward like a locomotive, or sometimes a jet locomotive. They're writing 60-page scripts, I'm writing 1,500-page novels. So who the hell knows? Don't ask me when the book is going to be done — I'll ask my minions to lop your head off."