'The Winds of Winter' Novel Launching After 'Game of Thrones' Season 7?
There remains no update on the release date of "The Winds of Winter." It remains unknown if the sixth novel in the "A Song of Ice and Fire" series will even make it this year.
George R. R. Martin is working his way through finishing the much-awaited book and has once again renewed his commitment to making it his priority.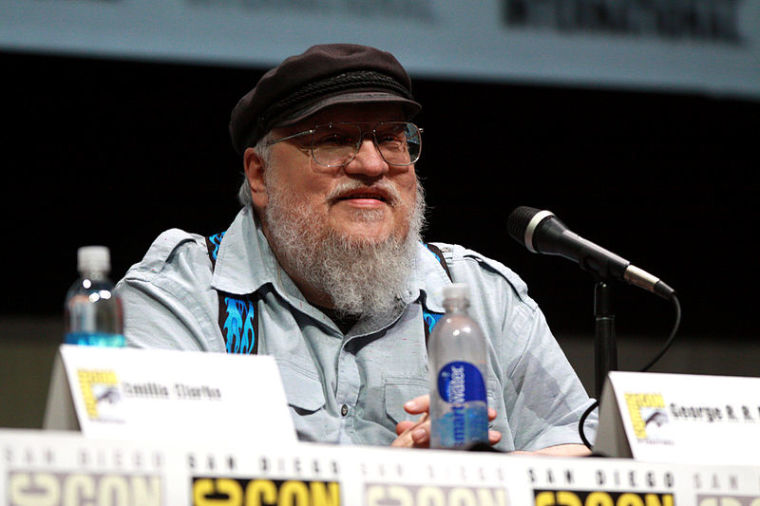 He gave an update on "The Winds of Winter" in one of his recent posts on his website, Not A Blog, where he announced the release of a new storybook collection called "A Book of Swords" by Gardner Dozois, which includes a "Game of Thrones" tale.
"Truth be told, I loved editing those anthologies with Gardner, and we want to do more together," he admitted, before adding "But we're not doing any of that NOW."
"The anthologies, much as I loved them, were taking too much of my time, so I stepped back from them ... until I finish THE WINDS OF WINTER, at least. Once that's done, maybe I can sneak another one in," he went on to say.
So it looks like fans will not have to worry about Martin being sidetracked from finishing "The Winds of Winter" seeing that he is looking to complete it.
He did suggest that while he made some progress, it is not as much as he expected given the timeframe. Then again, the novelist did not provide any information on what his target publication date is.
Despite this, he suggested that "The Winds of Winter" might be released later this year although that is not set in stone yet. Good thing that there is a lot of "Game of Thrones" content to get busy with, including "The Book of Swords," which will be released on Oct. 10.
Also, it is being speculated that "The Winds of Winter" might be deliberately released after "Game of Thrones" season 7, which is expected to premiere in the middle of the year.
This should make for a Westeros takeover for the second half of the year, which means that fans will not run out of all things "Game of Thrones" to check out.
While many fear that this will further spoil the book, Martin noted before that he has some shocking twists and surprises that involve characters that are no longer in the HBO adaptation, which means there will still be a lot to see.