'The X-Files' Season 11: Four Veterans, Three Relative Newcomers to Fill Up Writers' Room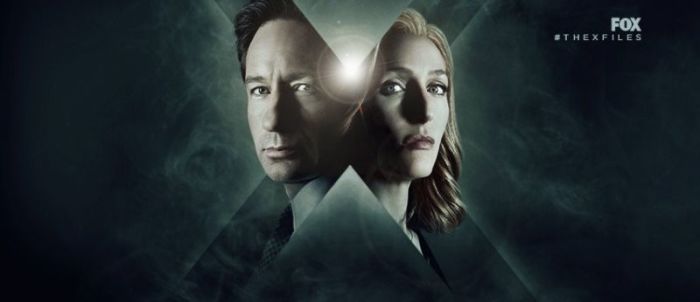 Fans of the hit science fiction drama series "The X-Files" may still have a long time to wait until season 11 premieres, but they may find some consolation in knowing which writers will be behind the upcoming 10-episode installment.
Series creator Chris Carter has recently shared the final lineup of writers for the forthcoming 11th season via TV Line. And fans can expect that this season's writers' room will be filled with franchise veterans, just like how it was with the previously concluded revival season.
There is now a total of seven writers tasked with propelling agents Mulder (David Duchovny) and Scully (Gillian Anderson) through more of the twisted labyrinths of the paranormal realm. Moreover, season 11 will also be reuniting Carter with former producers Glen Morgan, Darin Morgan, and James Wong, all of whom wrote one of the six episodes that consisted season 10.
Darin's penned installment titled "Mulder & Scully Meet the Were-Monster" even ended up being the revival season's strongest episode.
Three relative newcomers, Gabe Rotter, Benjamin Van Allen, and Brad Follmer, will complete the writers' lineup. These three writers have previously served as writer assistants in the series' later seasons.
Carter has not specified how many episodes each of the aforementioned writers will helm, although Carter himself may once again take responsibility for the upcoming season's premiere and finale episodes.
On the other hand, former writers Vince Gilligan, creator of "Breaking Bad" and "Better Call Saul," and Frank Spotnitz, former executive producer of "Man in the High Castle," will not be joining the writers' team for season 11.
Wong, who is set to write for two episodes, told Den of Geek that as much as they wanted to do mythology stories with existing connections to each other, he and his fellow writers were "still interested in doing standalone stories."
"I think the second episode I do will be more of a standalone story, and the first one will have some connections to the mythology, but not as connected as Chris's episodes," Wong said.
Production for the upcoming season is expected to start this summer, with a target air date set sometime during the 2017–2018 television season.