Tim Tebow Receives Backlash for Comments on 'The Shack'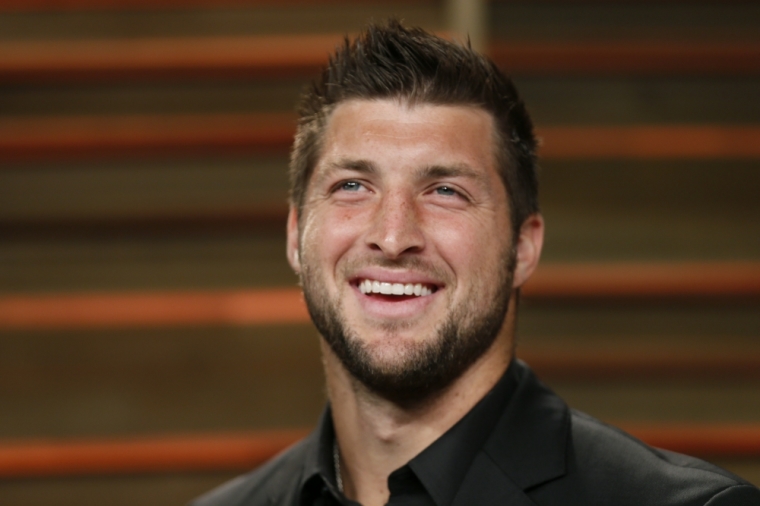 Popular Christian athlete Tim Tebow took to social media to share his reaction to the upcoming film "The Shack," while some agreed with his post others slammed his support for the film.
"Got a sneak-peek of @TheShackMovie last night. Great reminder that God is with us in our highs and lows and LOVES us no matter what! #TheShack," the former Florida Heisman Trophy-winner tweeted on Friday.
Tebow attended an early screening of the film and although the book is highly controversial, the 29 year old praised the movie for highlighting God's love.
Among his 3.65 million followers on Twitter, some responded to his tweet in agreement with his statement and others and disagreed with Tebow.
"I can't support this movie nor have I the book. Scripturally unsound," a comment read, echoing the sentiments of many others.
Another person responded to Tebow's comment about film by saying, "Tim, I'm surprised that you would endorse this unbiblical book/movie. I could hardly finish the book. Threw it away."
Other users, however, praised the book and were happy that Tebow endorsed the film.
"I read the book three times liked it so much! Hope the movie is as good and does justice to the book," another said.
"Just re-read this fictional but inspirational book. And I can say that God is particularly fond of you," another person added.
"The Shack" is based on The New York Times best-selling novel of the same name, and will be in theaters nationwide on March 3.
The film's synopsis says the cynematic journey will take viewers on a "father's uplifting spiritual journey. After suffering a family tragedy, Mack Phillips [Sam Worthington] spirals into a deep depression causing him to question his innermost beliefs. Facing a crisis of faith, he receives a mysterious letter urging him to go to an abandoned shack deep in the Oregon wilderness. Despite his doubts, Mack journeys to the shack and encounters an enigmatic trio of strangers led by a woman named Papa [Octavia Spencer]. Through this meeting, Mack finds important truths that will transform his understanding of his tragedy and change his life forever."
The day before the former NFL quarterback-turned-baseball player celebrated "The Shack," he had something else to celebrate. He took to Twitter with the debut of an inspiring Night to Shine 2017 recap video. The video featured music by Gary Levox of Fascal Flatts and highlighted the Tim Tebow Foundation sponsored event Night to Shin, that honors people with special needs, ages 14 and older by giving them a prom.
The events were held in cities across the U.S., as well as in Haiti, Peru, New Zealand, Albania, Kenya, and South Africa.
According to the Night to Shine website, the worldwide celebration was organized by volunteers "in more than 375 host churches in 50 states, 11 different countries on six continents and in 28 different denominations."
Every guest of Night to Shine entered their prom on a red carpet greeted by friendly paparazzi for the unforgettable night. Once inside, guests had access to hair, makeup, and shoe shining stations. There were corsages and boutonnieres, a karaoke room and dances.
In the video, Tebow is heard telling some attendees that they are all kings and queens to God as they are each given a crown at a Night to Shine event.