Tina Campbell Releases New Music Video Duet With Her Husband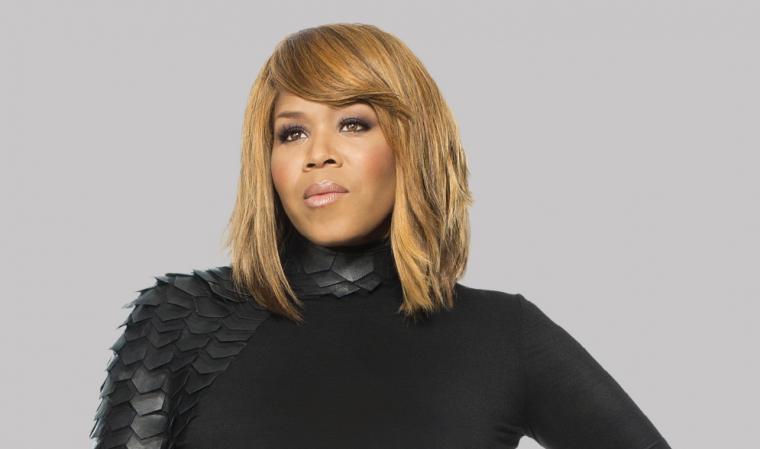 Tina Campbell teams up with her husband, Teddy Campbell, to get church attendees on their feet to praise God 1920s-style in her new music video, "Speak The Word."
The 41-year-old Mary Mary singer released her latest music video from her debut solo album It's Personal Thursday. The five minute music video set in the 1920s era features the husband-and-wife duo singing and praising God while encouraging church congregants to do the same.
The video, directed by Derek Blanks, starts off focusing on the image of a Bible before turning into a church party backed by a live band. Tina's sister and fellow Mary Mary group member Erica Campbell also makes a cameo in the music video, along with their mother, Honey Atkins.
The song is special to Tina because it represents the singer sharing her story with the world.
"It's autobiographical for me. A few years ago, my life was so bad that the only true therapy I could find was in reading the Bible," Campbell told EBONY.com, where the video premiered. "I began singing and speaking those truths. Now I'm grateful to be living those truths. It all comes to life in my new single and video 'Speak The Word.'"
Campbell recently won two Stellar Awards and an NAACP Image Award for her solo album, which was released last May. Her solo release was birthed out of tragedy.
The gospel star publicly dealt with the death of her father and husband's infidelities simultaneously in 2013.
"I found out who I really was when my marriage fell apart," the gospel singer said in an Essence magazine report. "It was really hard."
While the fourth season of her hit WE tv show "Mary Mary" with her fellow gospel singing sister Erica Campbell focused on drama concerning her husband's cheating, Tina feels empowered by the process.
"That entire season was about my broken marriage. It was empowering for me to go through that in the public eye and then make it to the other side and fall in love again," she said. "My husband, who is also an executive producer on our show, was exposed in front of everybody but so was I. There was a lot of prayer and counseling, but now I'm stronger and so is our marriage."
Tina previously told The Christian Post that God worked a miracle in her marriage.
"I know God opened up the Red Sea for the children of Israel; He kept the three Hebrew boys from getting burned up in the fire; He kept Daniel from getting eaten by that lion, but He also kept Tina and Teddy from a broken marriage and He did it in one year," Tina said during an interview with The Christian Post.
"That is a modern day miracle. So anybody who can come to experience that God is still doing miracles, God is still proving Himself, the Bible is still real and it can still work in your life, I would think that anybody can be encouraged by that."
Check out Tina Campbell ft Teddy Campbell "Speak The Word" below: