Tina Campbell Reveals New Material; Tweets 'New Solo Music, New Book, New Me'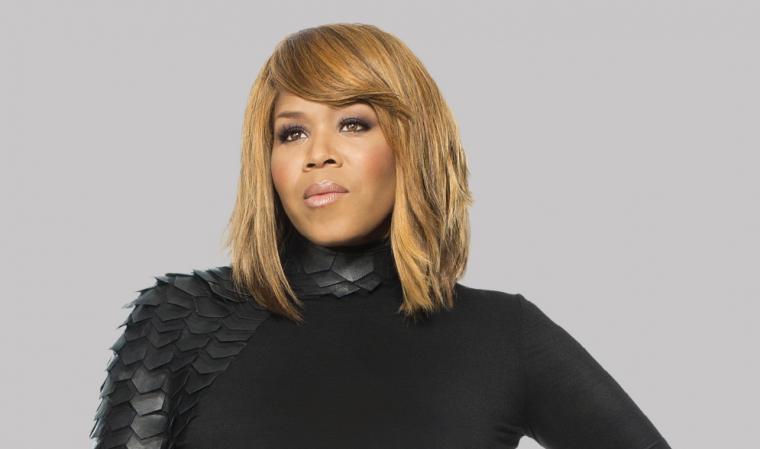 Tina Campbell of the famed gospel music duo Mary Mary is gearing up to release her own solo material after her sister Erica Campbell's success in solo territory.
Tina, 40, took to Twitter to reveal that she is coming out with solo music and a book while introducing a new version of herself to the world.
"New solo music, new book, new me," Tina tweeted, while promoting "An Evening w/Tina Campbell Nov 22, 2014."
Tina's sister Erica previously spoke to The Christian Post about her sister's upcoming book.
"Tina's book is coming. It is untitled but it chronicles the prayers she wrote and how she found herself, found the new her in the Bible," Erica exclusively revealed to The Christian Post. "You grow up in church but you look at it through different eyes when you go through things. And she has written a book that will be amazing I'm sure it will encourage women."
After first exposing the infidelities within her marriage in an Ebony magazine interview last year, Tina told talk show host Arsenio Hall that she was ashamed of how she acted after being hurt by the situation and coming out with it publicly. Tina is married to gospel drummer Teddy Campbell, who has also worked as the percussionist for "The Tonight Show" with Jay Leno.
On her WEtv reality television series "Mary Mary," Tina let fans know that she was working on rebuilding her marriage after finding out about her husband's infidelities.
Now that the pair have let God work on their marriage, they are grateful to fans who have stuck by them and are inviting people to witness a new chapter in their journey. In a new joint Instagram account, the happy couple shared a heartfelt message with fans.
"Ok guys, we love yall so much and we thank yall for staying down with us! We are happier than we've ever been and we thank yall who prayed for us," Teddy and Tina's Instagram message reads. "Welcome to the journey into Gods New Creation. #TeddyandTina."
Earlier this year Tina told Sister 2 Sister Magazine that she trusts her husband once again.
"All of my trust has come back. I love my husband more than I ever did," Tina told S2S Magazine. "I am deeply in love with him."