Tina Campbell Says God Delivered Her From Wanting to Die, Kill Children And Husband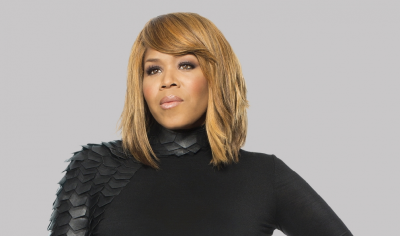 Tina Campbell, the gospel music singer, recently admitted that God delivered her from wanting to die, kill her children and her husband.
Campbell, the 41-year-old Mary Mary singer, has ventured into solo territory with a new book, I Need a Day to Pray, and album It's Personal. The material came from a time when the singer was forced to overcome her husband Teddy Campbell's infidelities and father's death in 2013.
The singer was very candid about the state of depression she was in and shared it with people during her live presentation of her new projects called "An Evening With Tina Campbell."
"I've been saved all my life and a representative of the Gospel could get so low that I wanted to die, kill my children, kill my husband and kill everybody, and go out with a bang, because life was that bad. But that's exactly where I was in 2013, and God alone saved my life," she said in a video preview posted on the Yahoo! Music Instagram page.
Campbell said she's will to share her testimony to help encourage others.
"Part of my testimony, my willingness to speak about the difficult times, comes from the joy I have in the knowledge that it was God who saved me," she wrote on the Yahoo! Music Instagram page. "I want to let those feeling as low as I once did know that if He brought me through, He will bring you through! #OnlyJesusDidIt"
Although Tina did not initially intend to create a solo album or book, she previously spoke to The Christian Post about her reason for doing so.
"I went through my challenges that I went through last year with infidelity. In the process of writing journals to God, I ended up writing a book that I didn't know I was writing," she previously told CP. "Once I finished, God started downloading all of this music into me and I knew that God gave it to me to give it away."